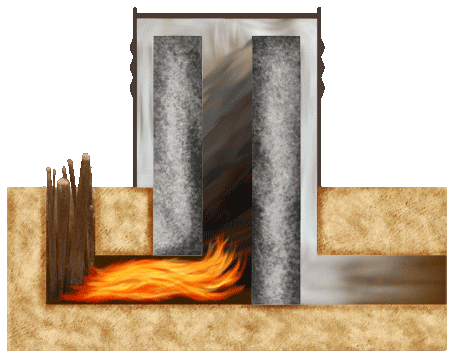 greenhouse and heater
why a rocket heater?
we have a cold house
$3000 spent on a conventional wood heater
the propaganda repeated and repeated that 90% of the heat from the original open fire
would find itself attempting to heat up the starry starry night
well the new heater weighs in at about 85% to the night sky,
and uses copious amounts of wood and leaves us cold on the worst evenings
in my 2009 pdc australian genius bill mollison brought up the subject of kachelofens in relation to permaculture house refits
- subsequent investigations led me via rome, china, russia, korea, guatemala,
and eventually and eventfully to paul wheatons video
in this video ernie & erica wisner formed part of an expert team creating a rocket mass heater within a (planned) glasshouse
now armed with the book written by ianto evans and leslie jackson
I have now begun to build a rocket heater within my (future) glasshouse
fascinating!
if all goes well...then the house gets a rocketkachelofen
here are some early photos
the first photos of heaters that you see are temporary and experimental,
basically a pile of bricks to test out the principals and the workings.....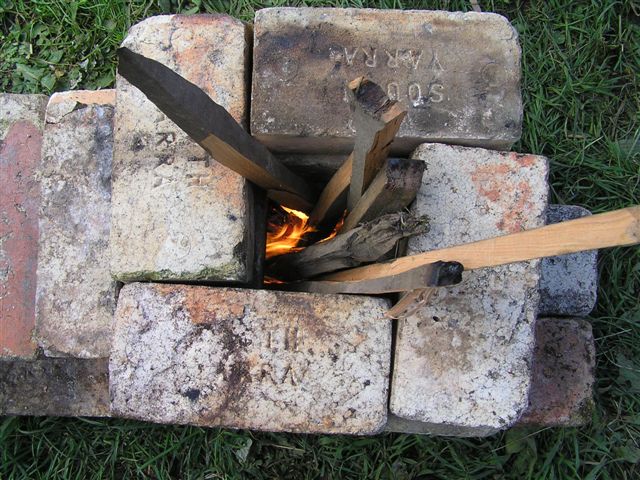 then I just had to know if the barrel on top of the heat riser would work
ie would it heat up to boil a kettle? and would the smoke find its way down the inside of the barrel
rather than exhaust up the fire box?
here it is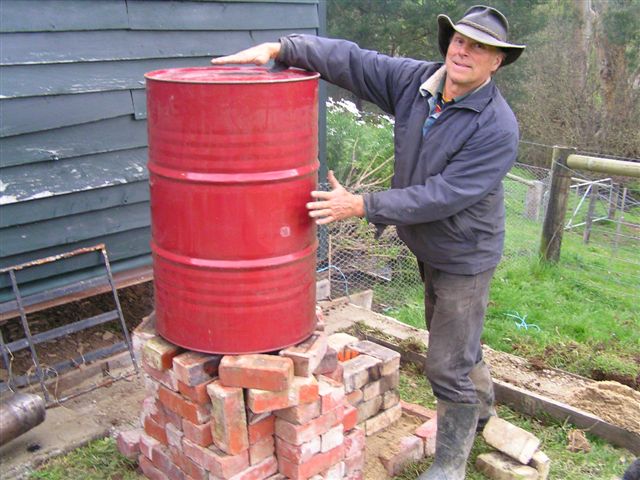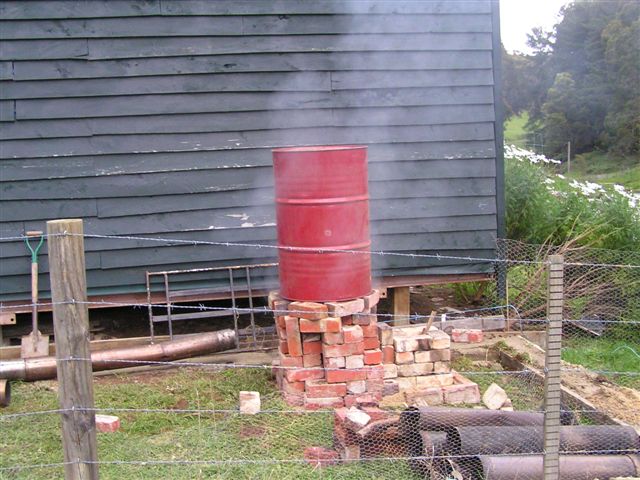 smoking beautifully
by now I had most of my materials, but would the local clay do the cob job?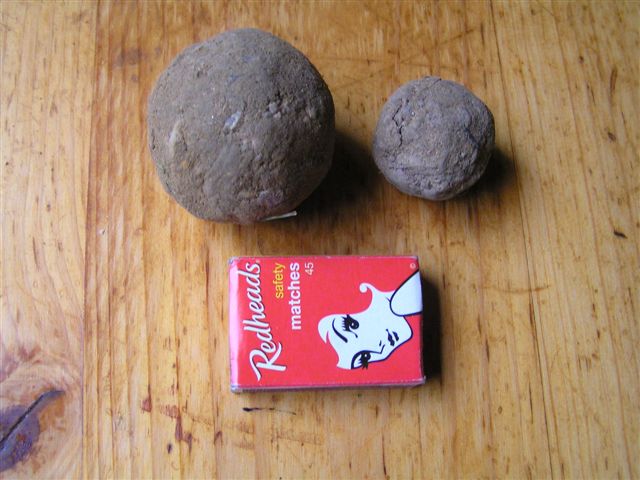 like a rock!
now I need to finish the greenhouse
that means laying bricks ....a first for me
september 2010
well the foundations are down thanks to a great help from eddie mixing the concrete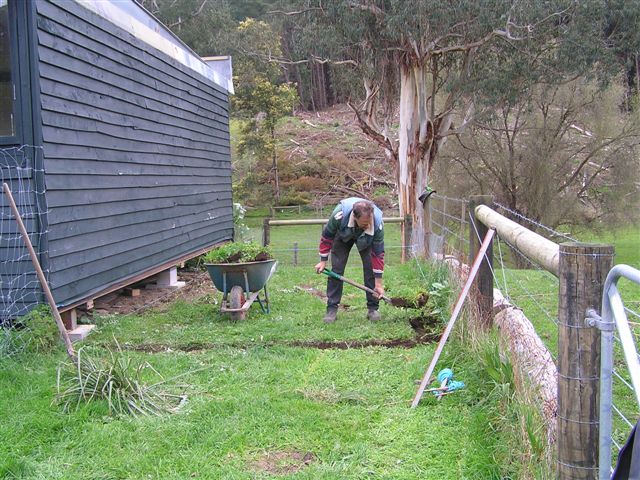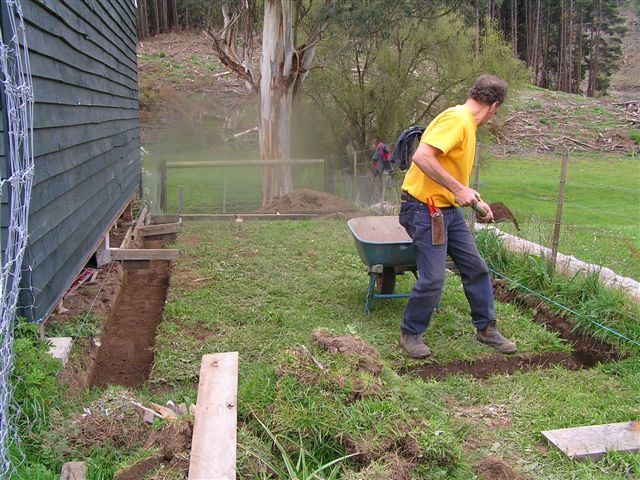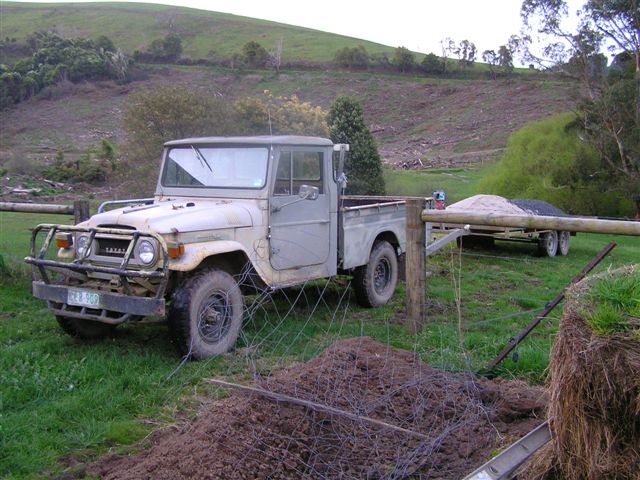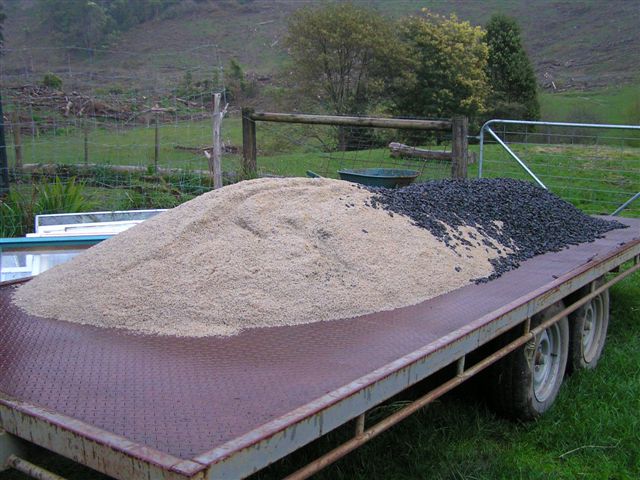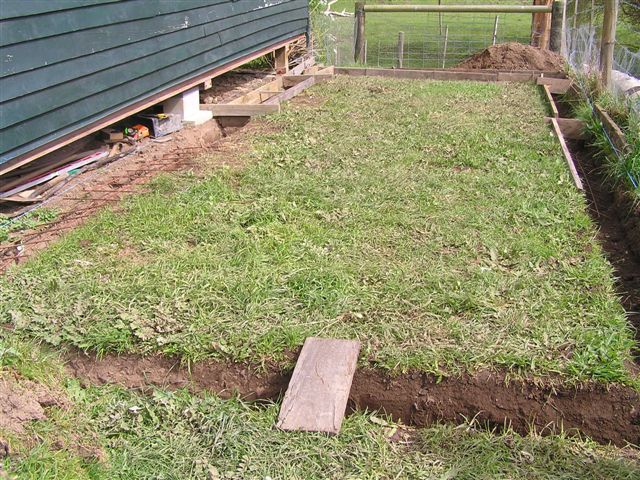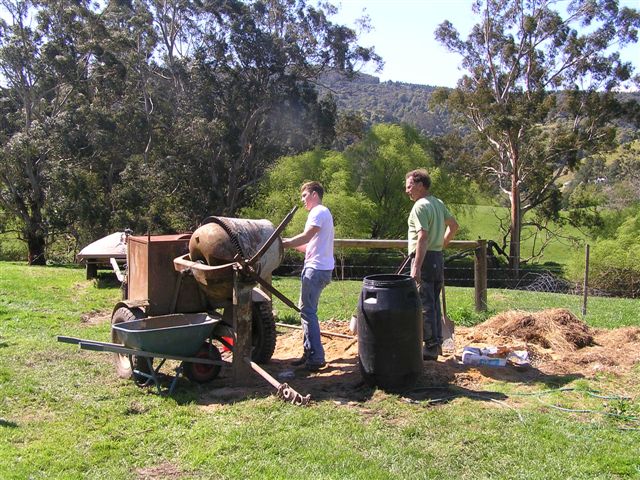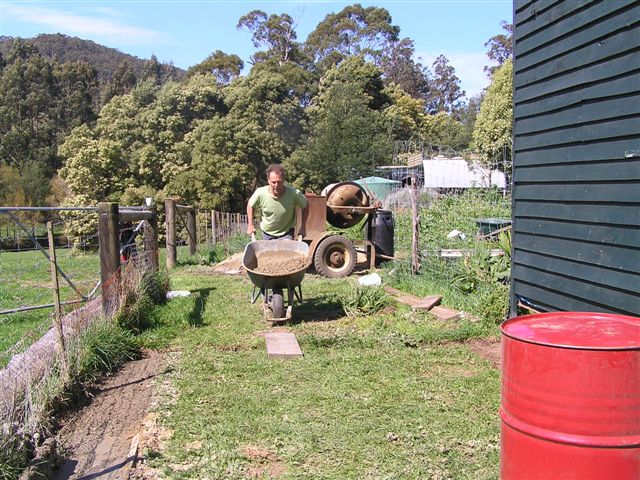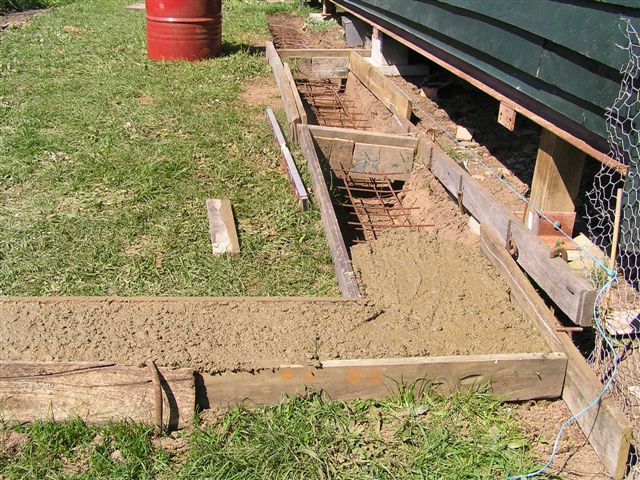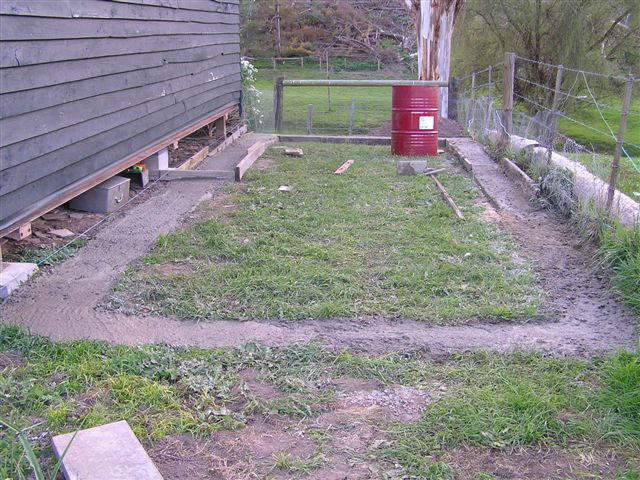 wish me luck with the laying on of bricks!
to be continued........
october 2010
I wonder if this would work...
I had planned a single brick wall, freestanding, perhaps with a couple of piers to strengthen it....
but I had nightmares about the whole wall falling on the dog
so I spent a couple of hours meditating upon the problem, hands on playing with bricks
and the design (or fluke) is what you see beginning below
I am sure this wall will never flatten pooch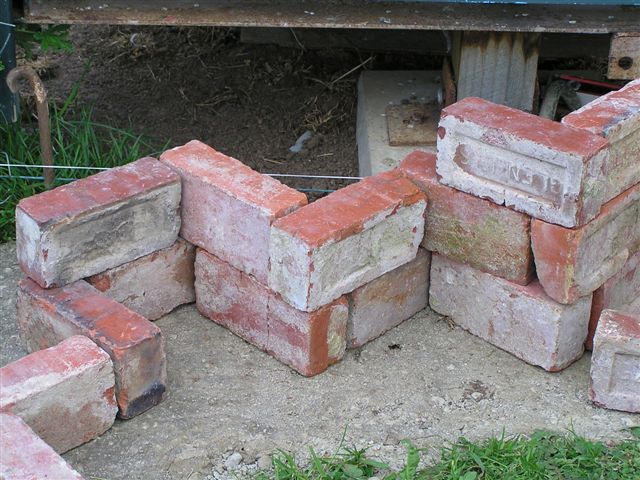 doing the permie thing and wanting three outcomes
I now have a strong fall-proof wall, the ability to put bricks on their side
thus saving some of the bricks that this new style would consume were they laid flat
and because I came by some very special olympic games 1956 embossed bricks,
I can now incorporate a few of them into the wall as historic plaques/markers
and it now makes for an easy (brick on side height) opportunity
for a ceramic flue to serve as a vent into the hobby house next door
which will benefit by the connection to the hothouse in winter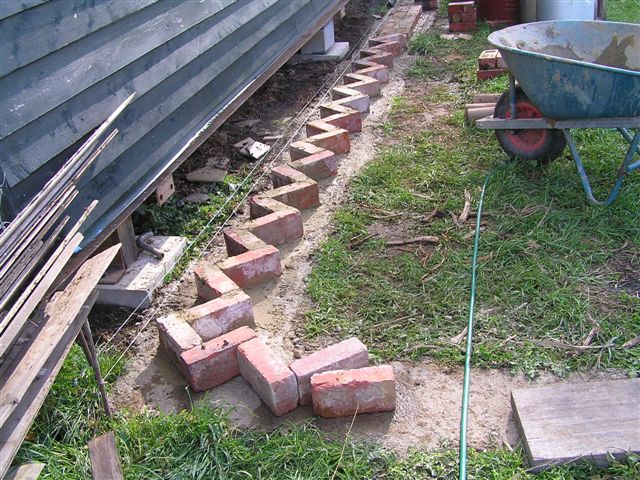 so the intention is to lay the bricks with the flat side facing the hothouse,
further accentuating the olympic brick features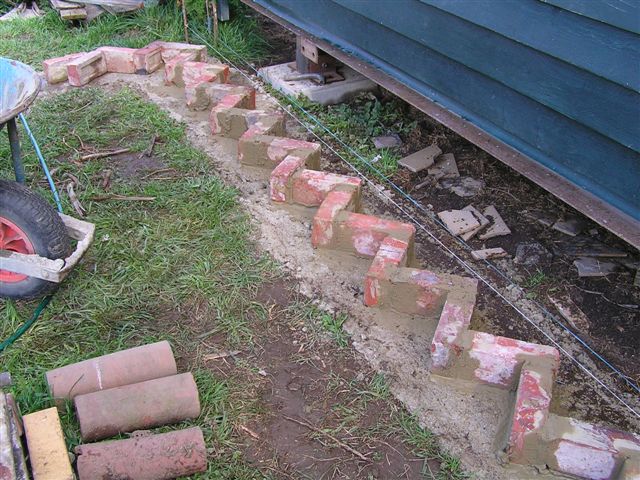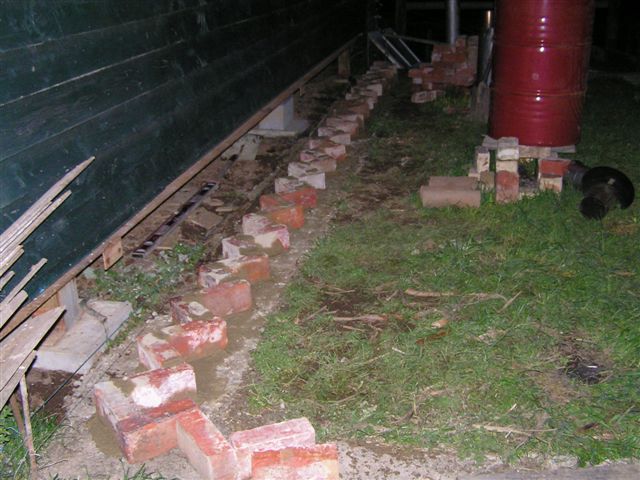 I showed the wall at this stage to a brickie and held my breath...
he took a long absorbing look at the row of bricks
and quietly said, after pointing out the extra bricks and labour involved, 'it should work'
keep some photos, he said
'I have never seen a brick wall like this', he added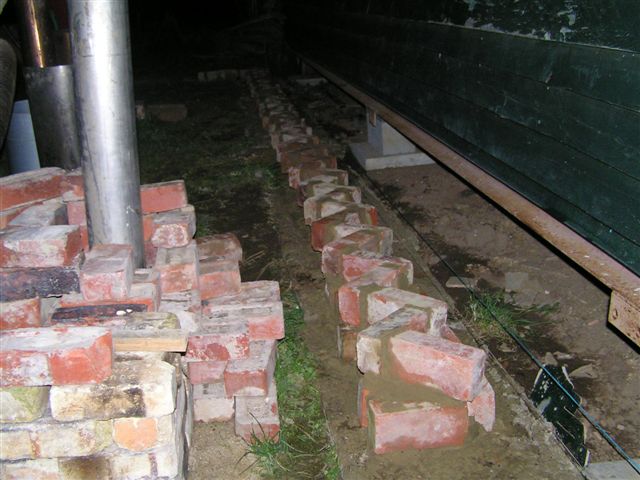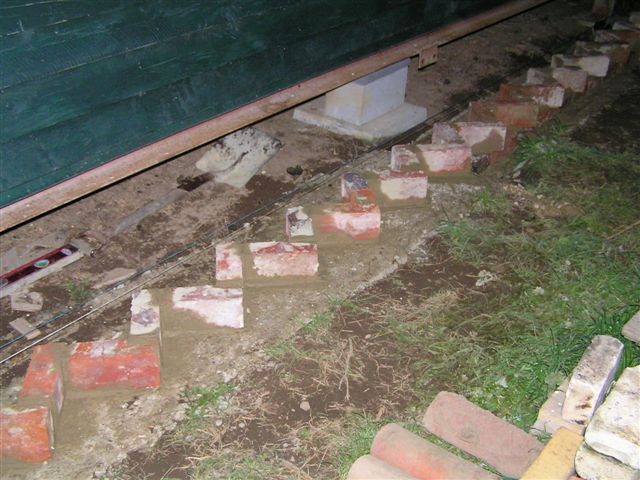 spring planting takes priority for now
but I can't wait to get back to the bricks!
to be continued
december 2010
the wall climbs and the vents are in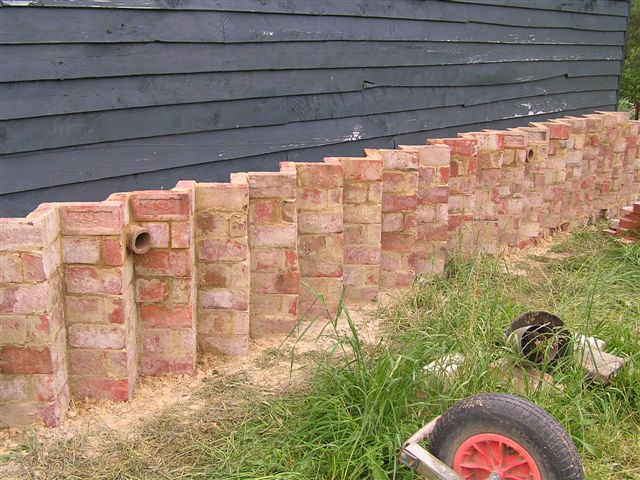 feb 2011
getting up a bit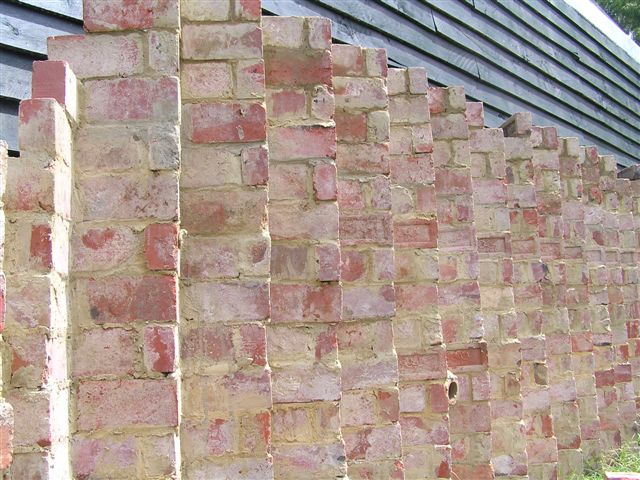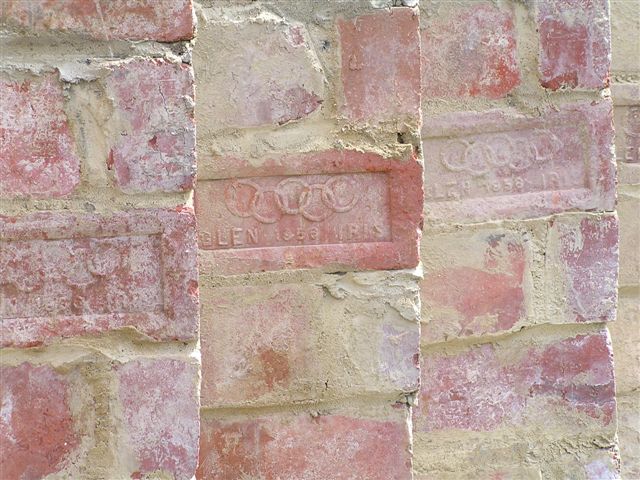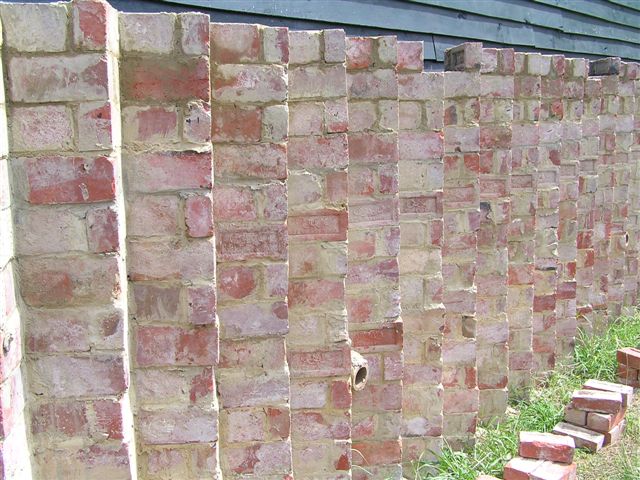 1956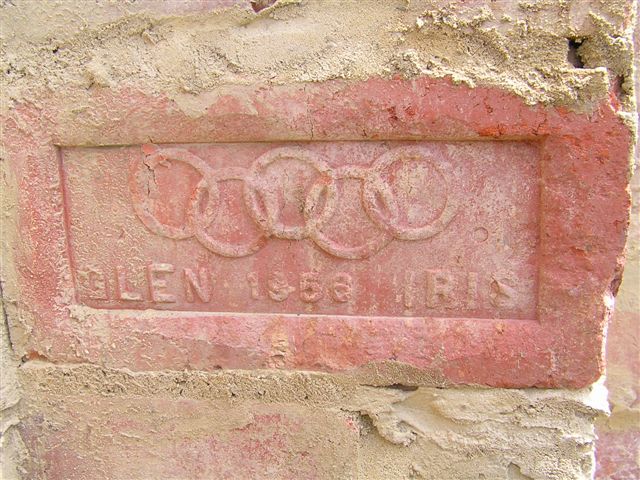 the level is just there for looks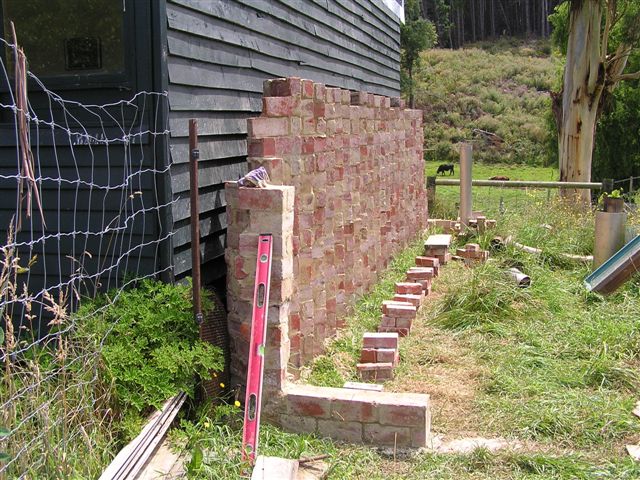 mid february 2011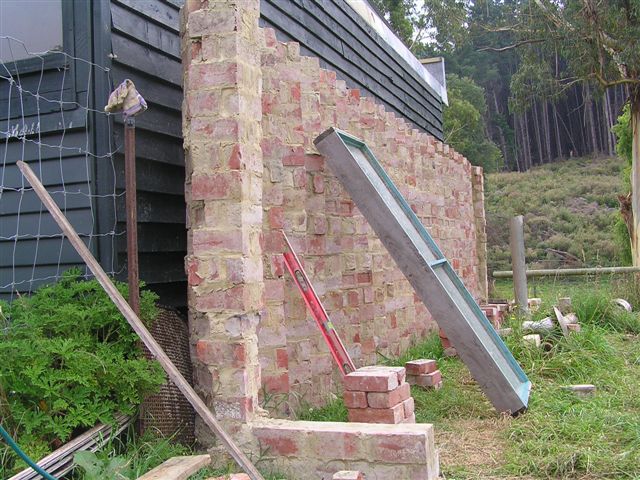 just a couple more rows to go I reckon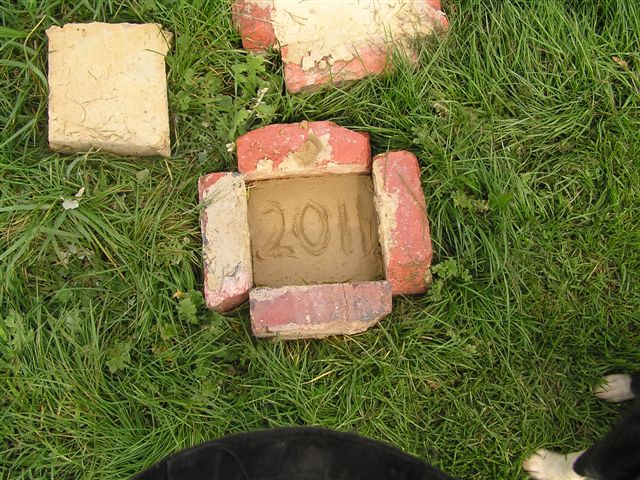 left over mortar doth a plaque maketh
and now yon wall hath its zenith reached
(mother is 87 today 21st february 2011)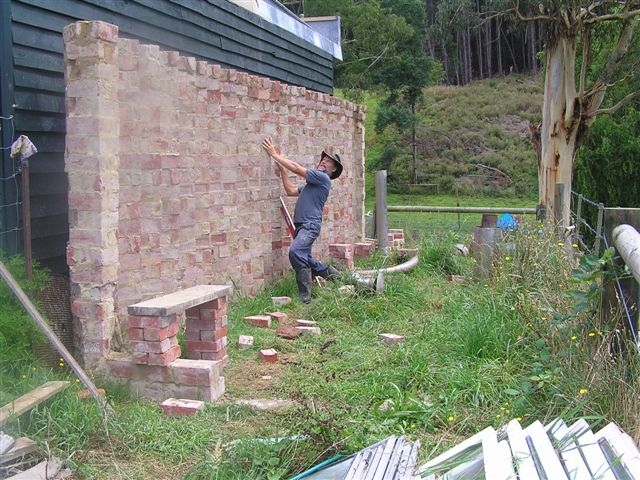 hold that wall !
we are now into march 2011 and the north wall has begun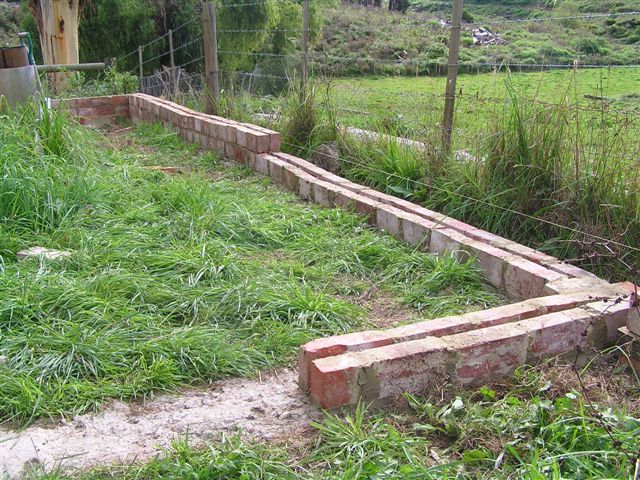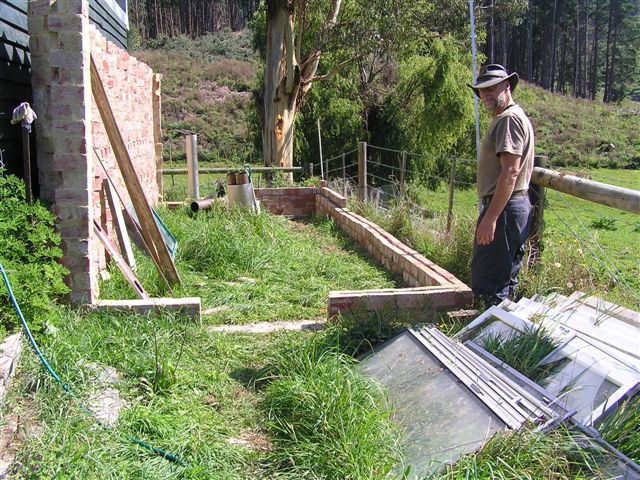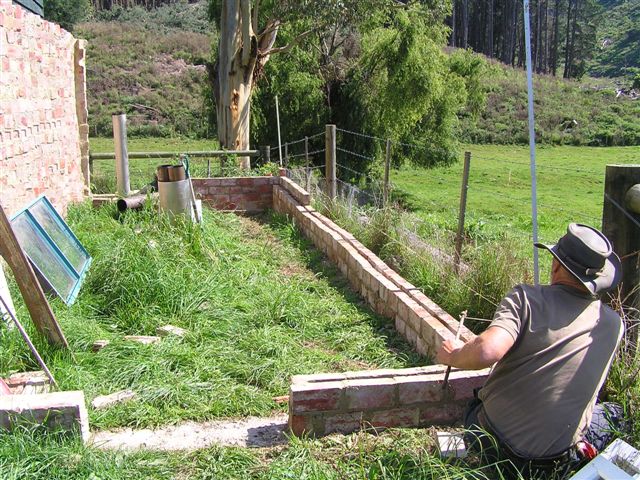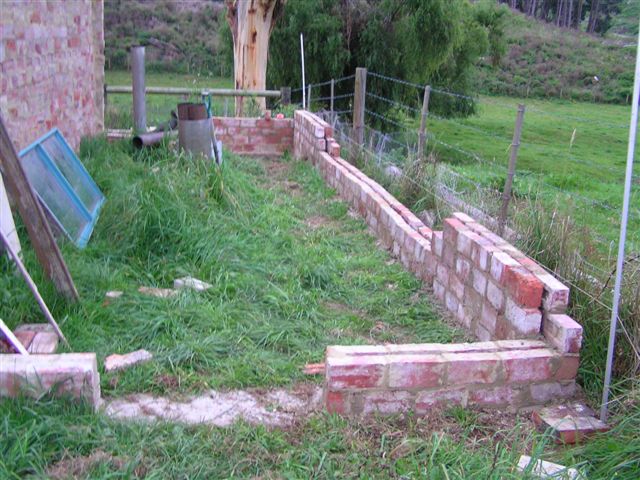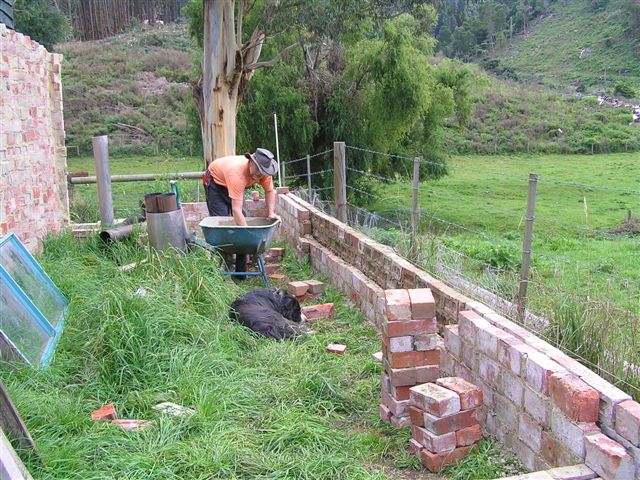 the level is very reliable (at times)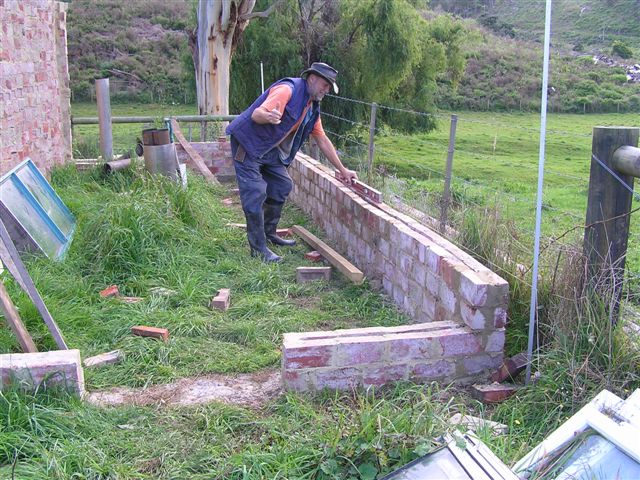 now that the bricks are installed
I have to work out how to be a carpenter!!
but first.....
some mass borrowed from egypt
angie and I now know how the pyramids were built
(with two crow bars and a lot of puff)....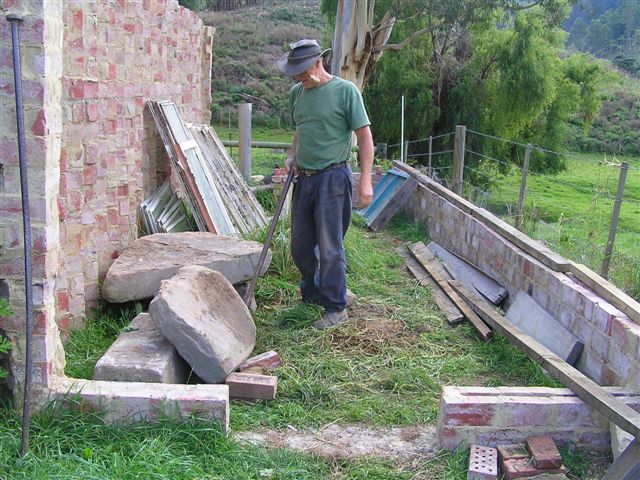 this is to provide some mass to absorb heat during the day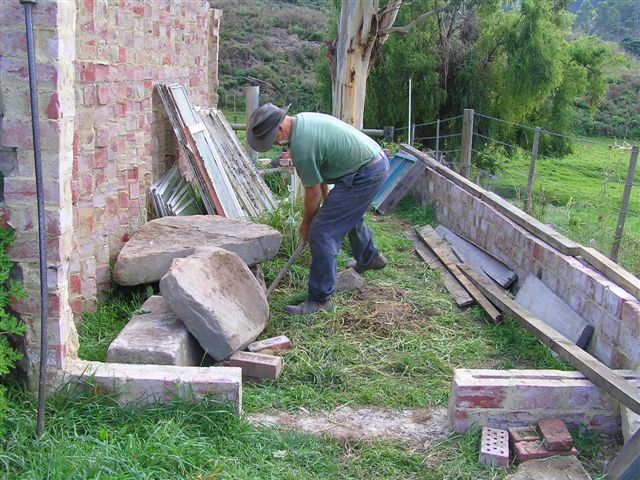 yabbadabadoo time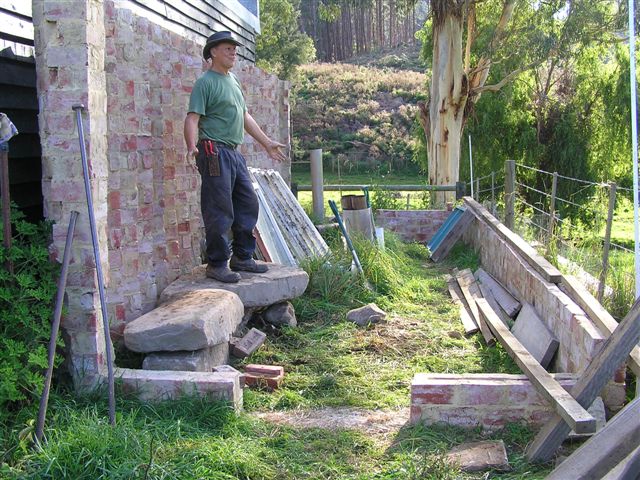 the wall did NOT ever fall on the dog!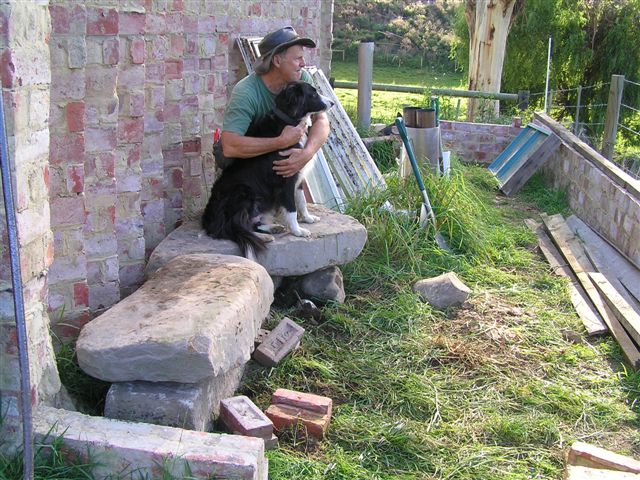 it is now april/may 2011
the inscription reads "2011" so I had better get moving....:)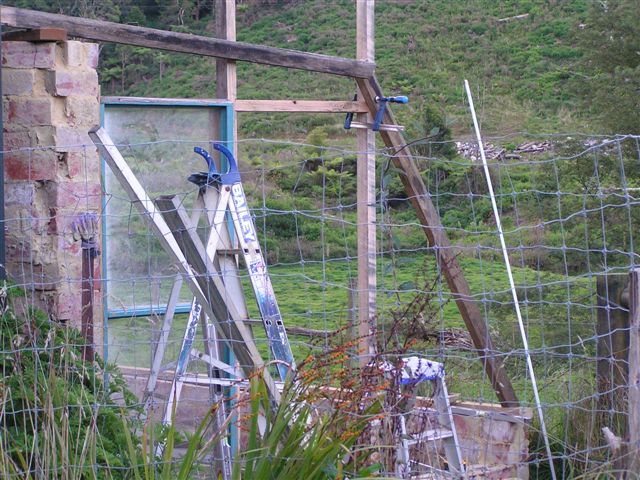 had to call in the carpenter
he called me too ! all the names under the sun, punctuated with level ! measure !
he loved the brickwork...until he had to carp
I told him I pace out measurements and have a good eye for level
so he went right ahead, ignored my brickwork and carped straight
I'll have to bog up the holes
ho hum such is the life of a brickie's labourer's apprentice's assistant :)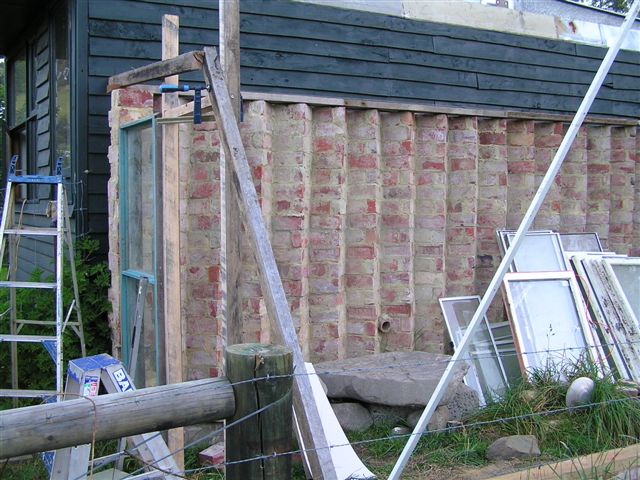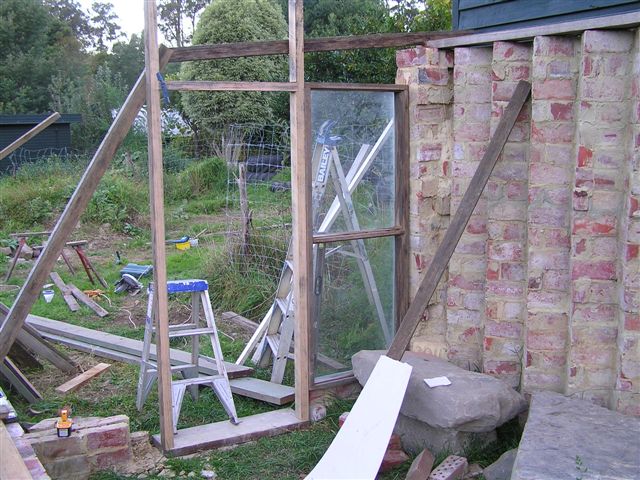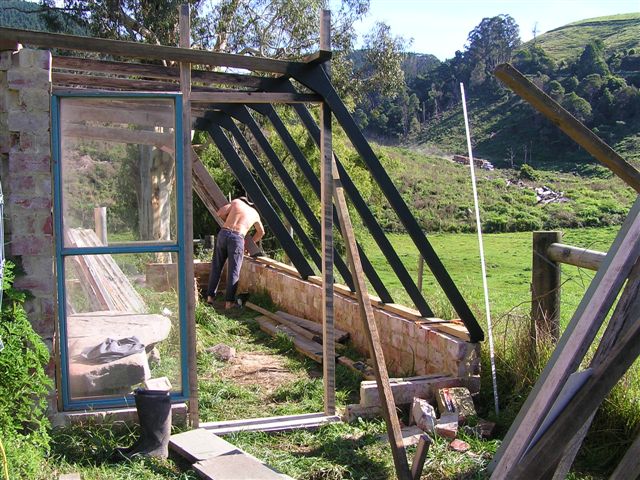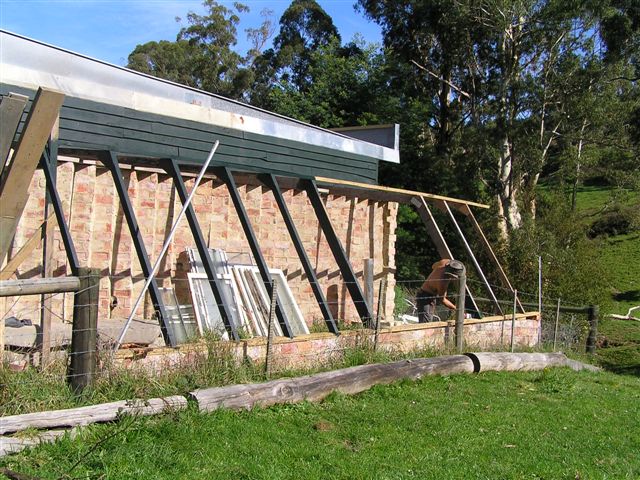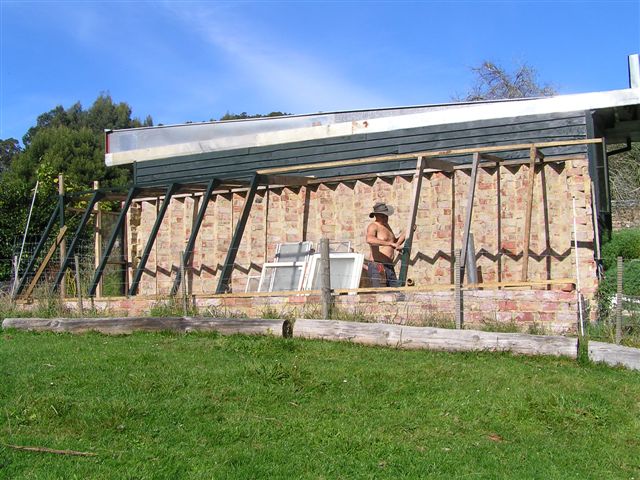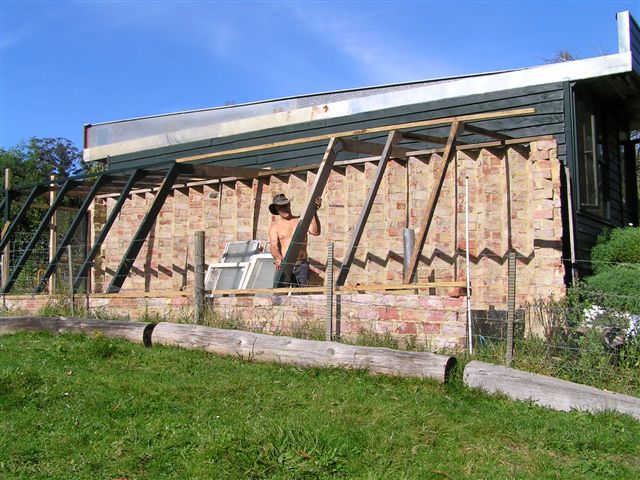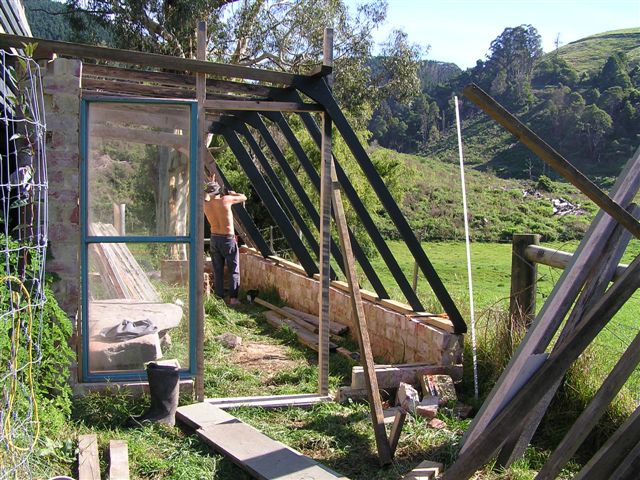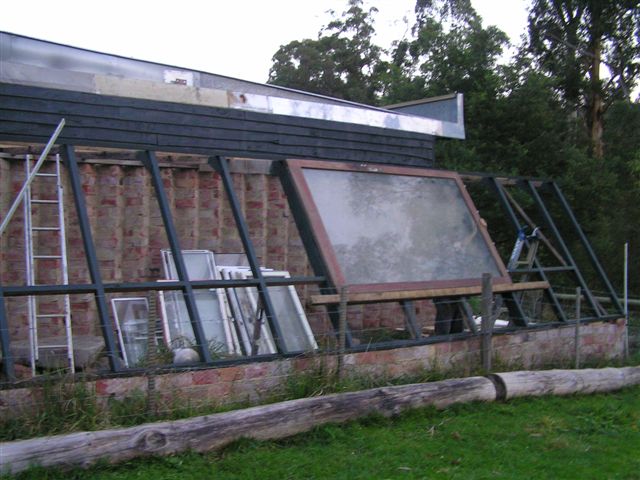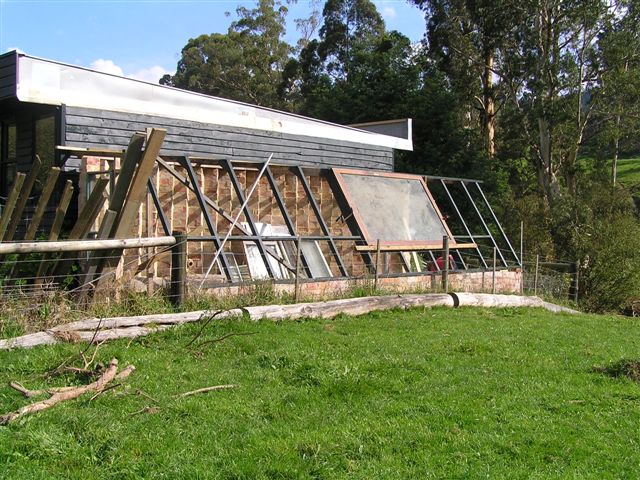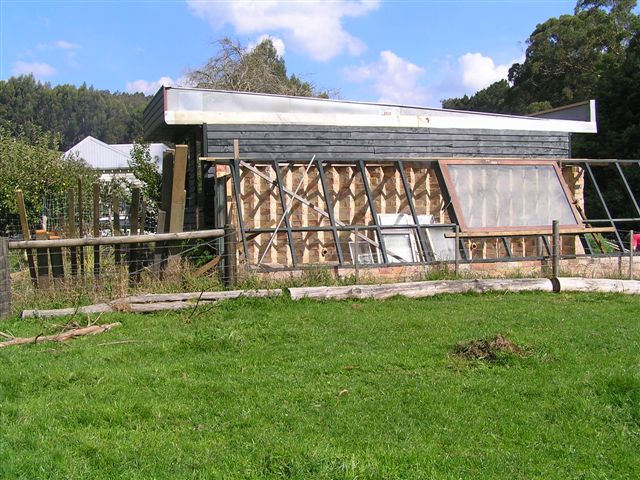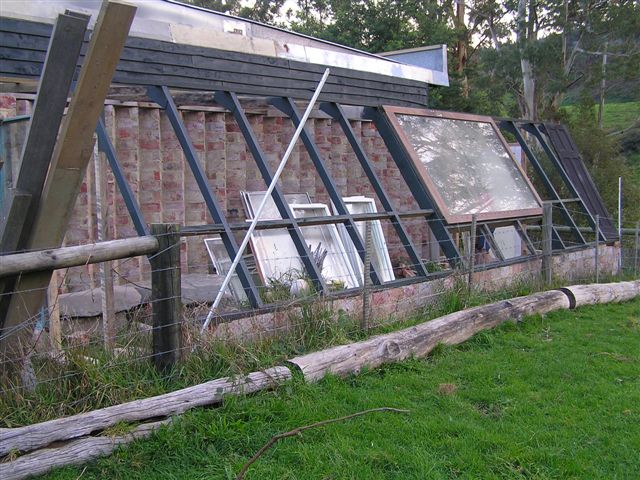 do we call it a hothouse or a greenhouse? she enquired
this ...is a conservatory-observatory my dear!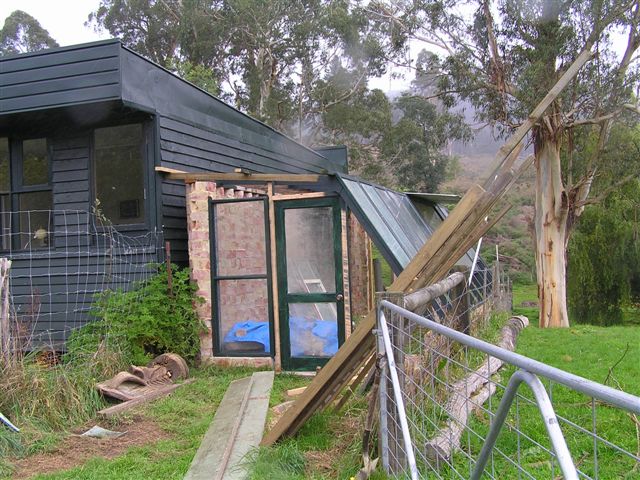 je suis un painter maintenant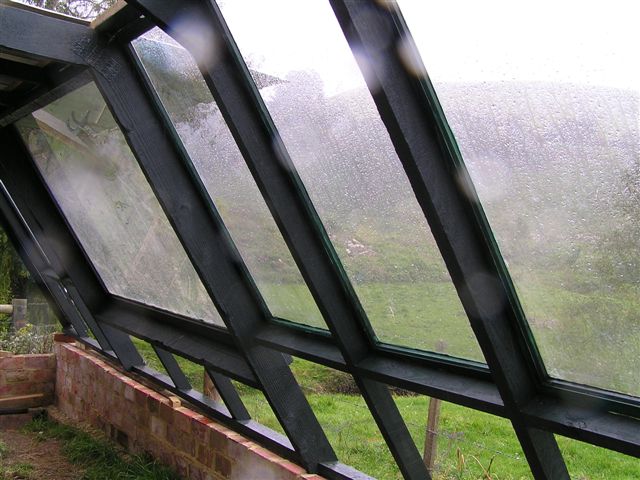 from inside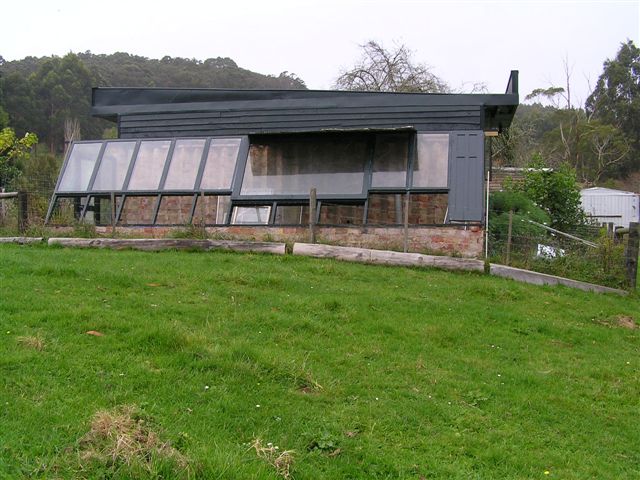 some glass in place
and the glasshouse taking shape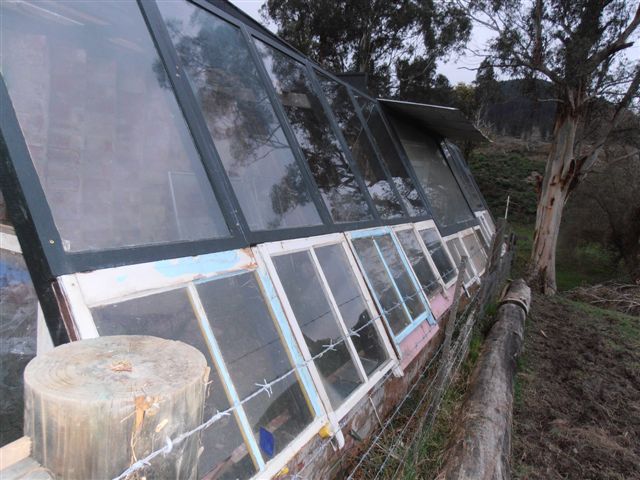 13th august 2011
bottom row of windows in and ready for putty
heat may emanate from this building, but not before I put the roof on!
that will be next
14th august
well whaddyknow !
the roof is on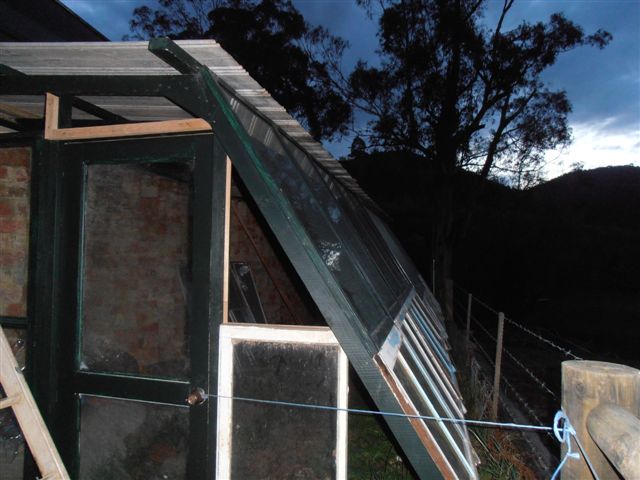 a little boy visiting said " I don't wanna go in there...I hate old buildings!"
well here is the building looking in need of a good hose-down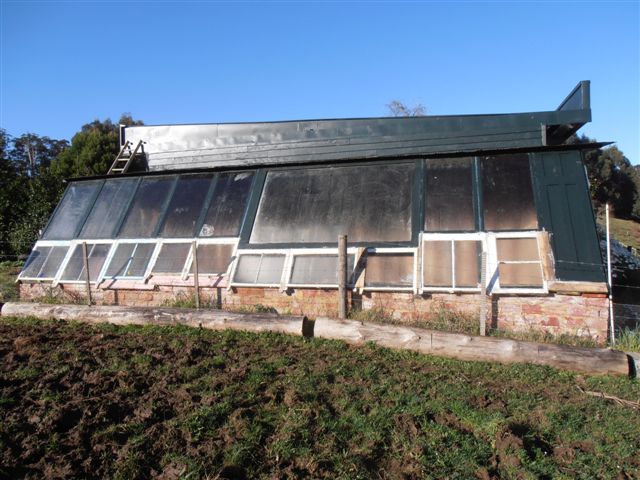 and the finishing touches...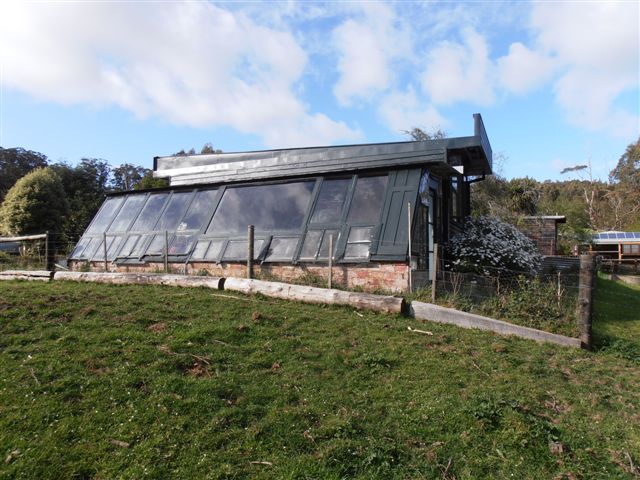 the greenhouse is built!
it did not fall upon the dog
the date is september 2011
the rocket heater particles are piled up
in a corner of the greenhouse
to make way for this season's seedlings
it WILL be built once plantings are done
meanwhile the seedlings......
well it is 2012 now and here we go again....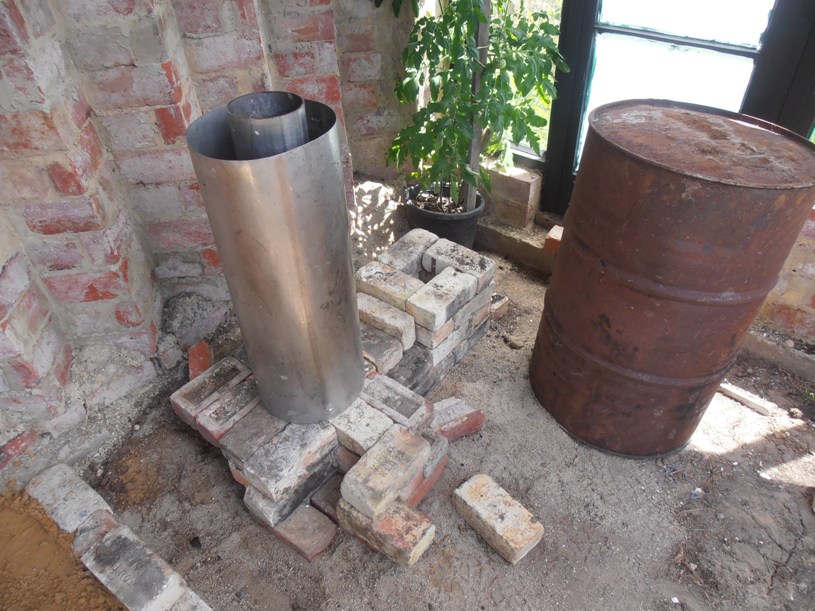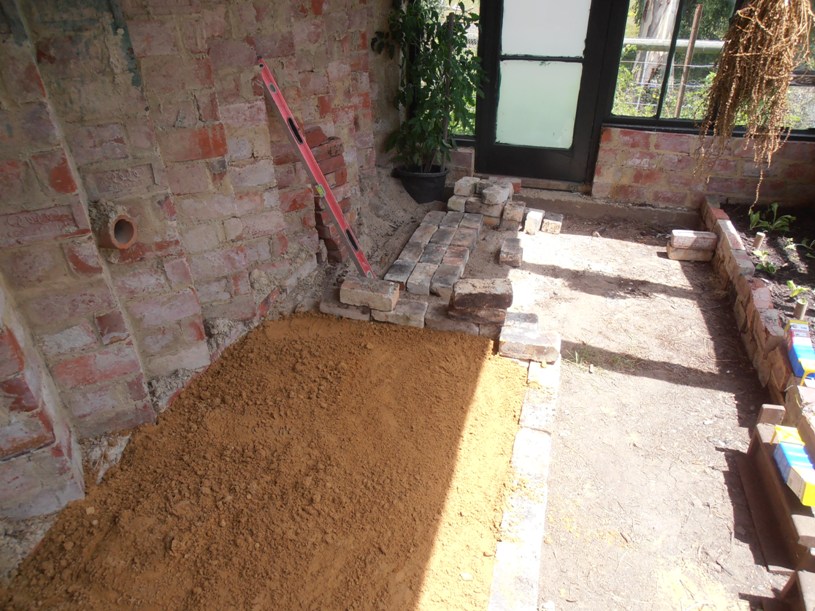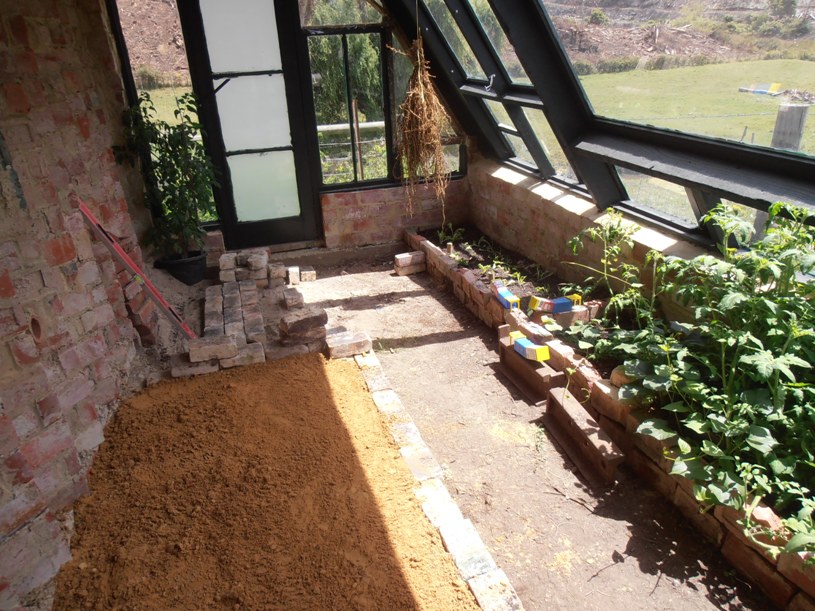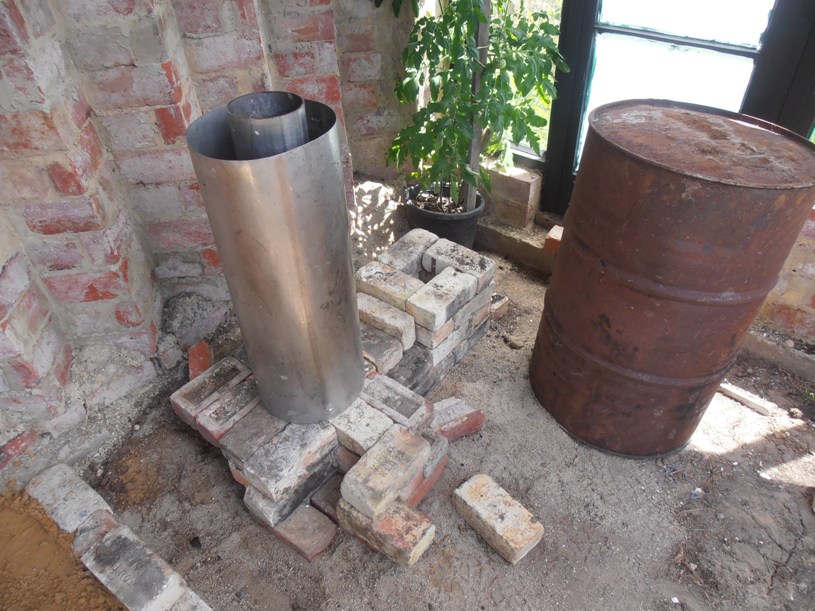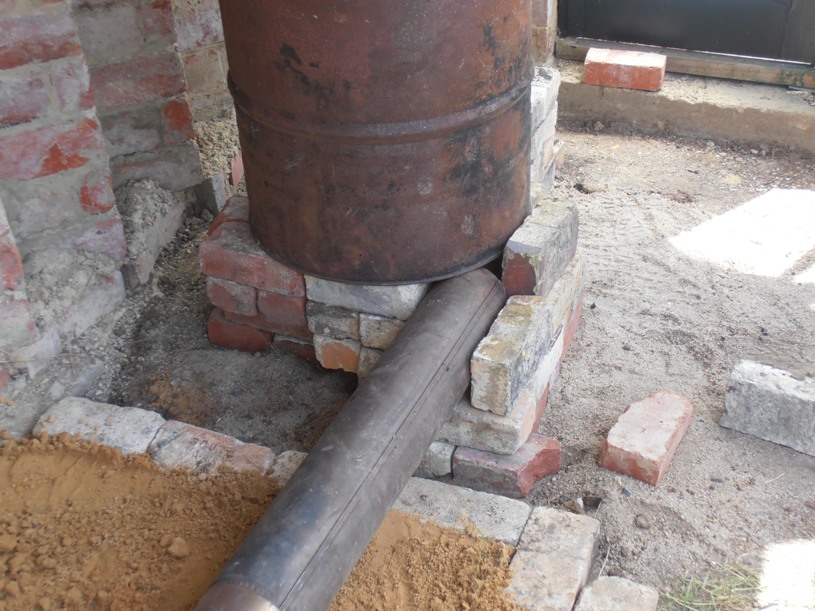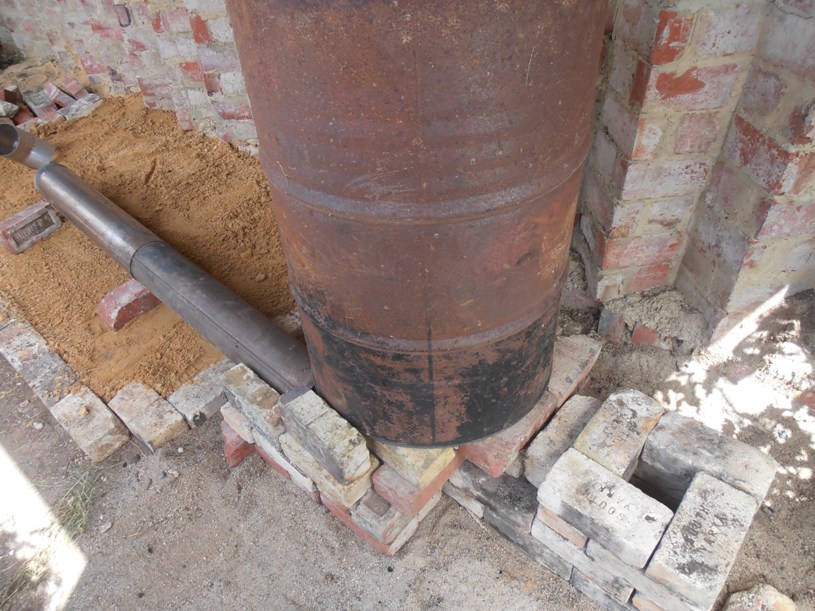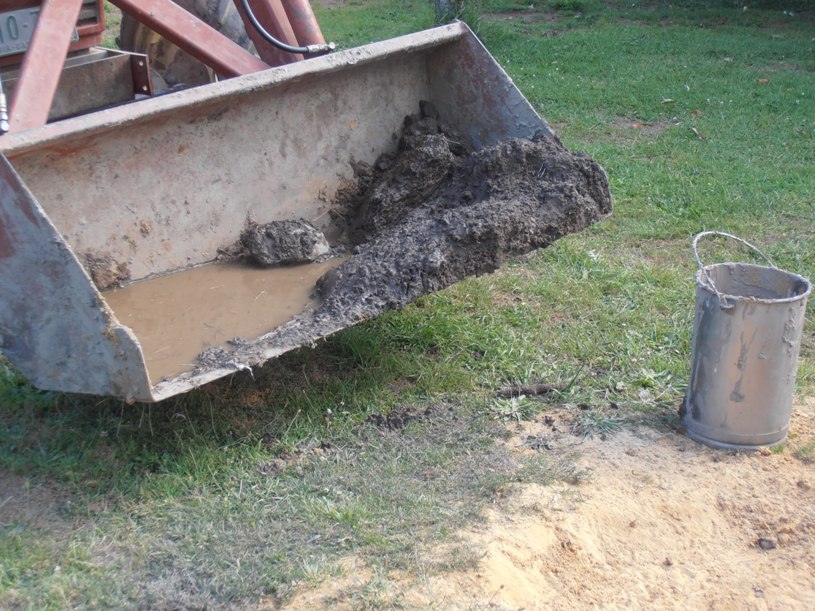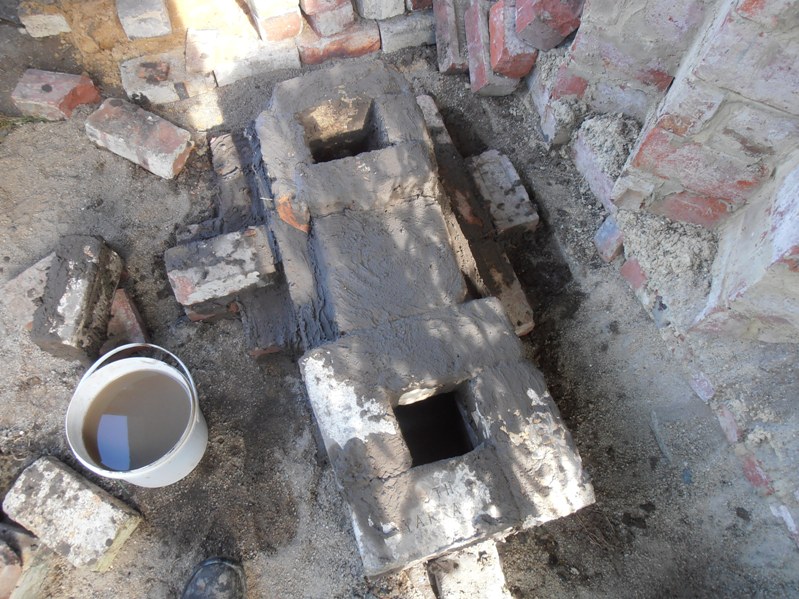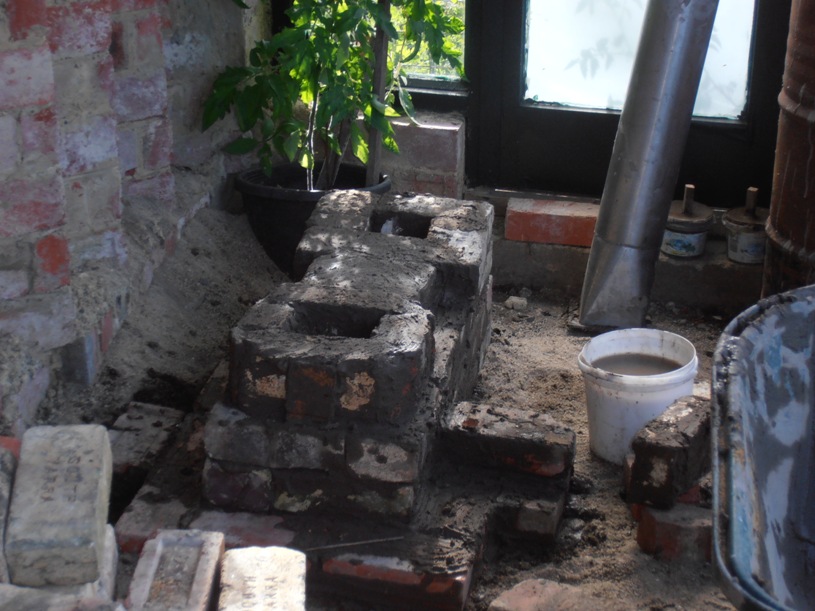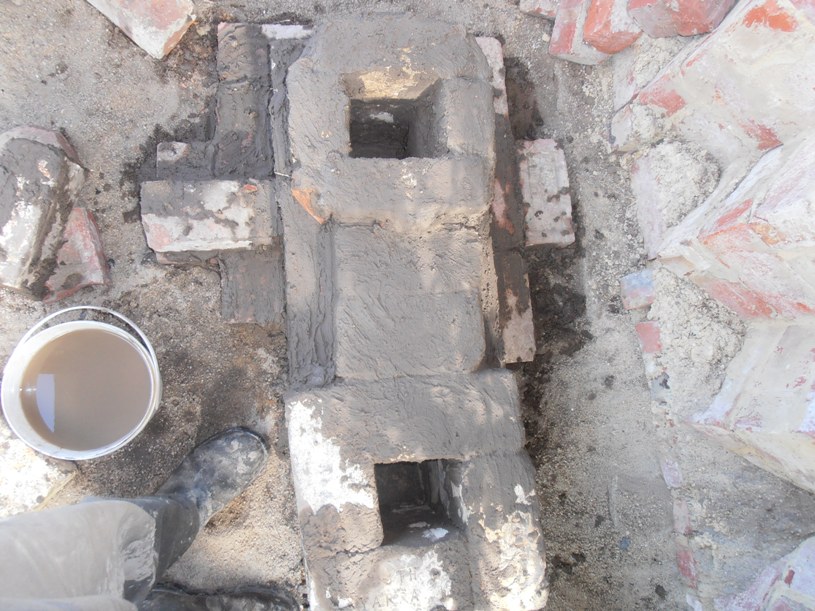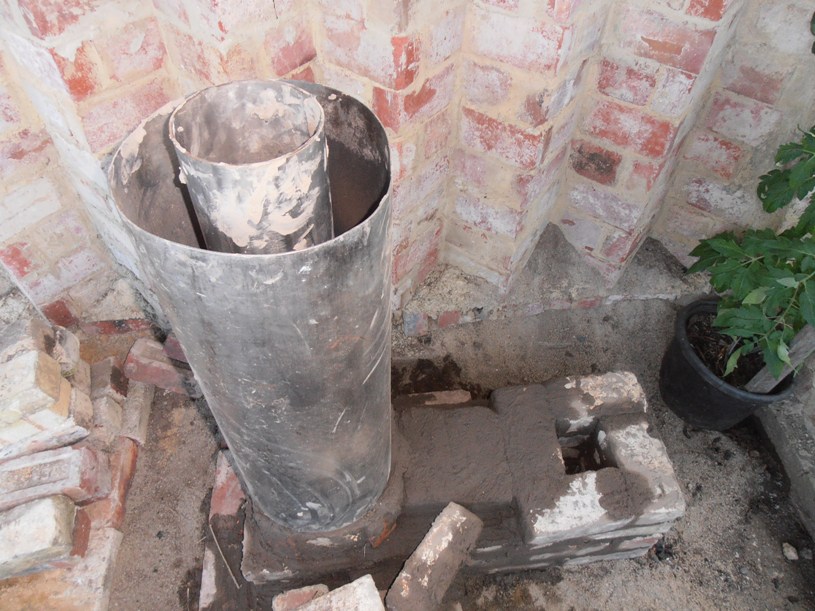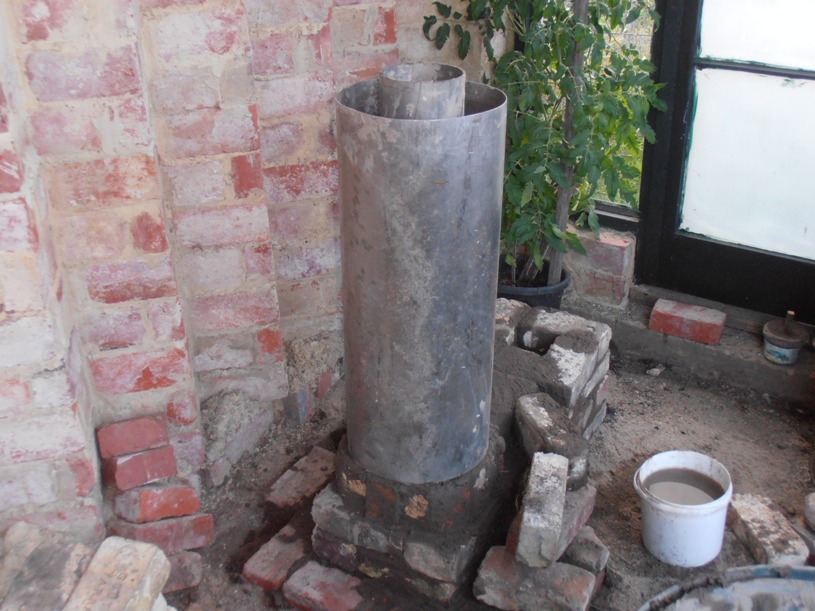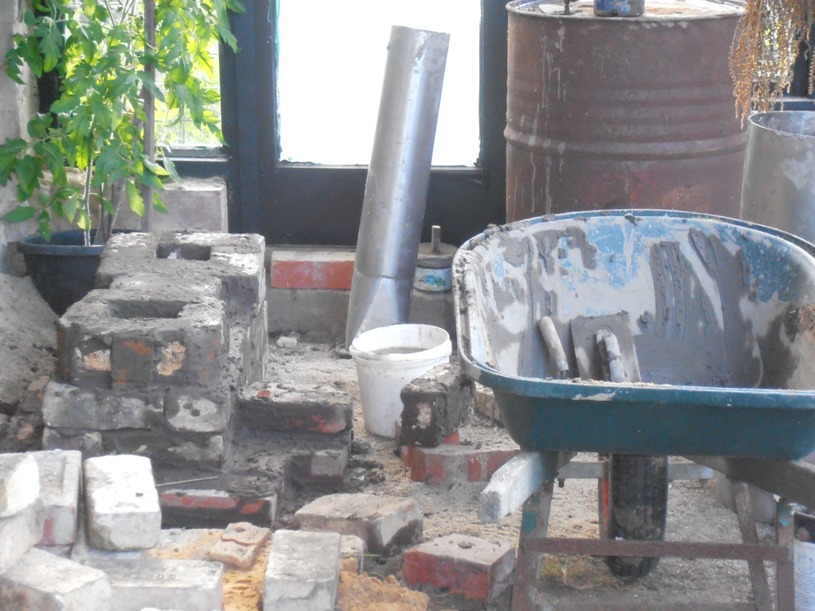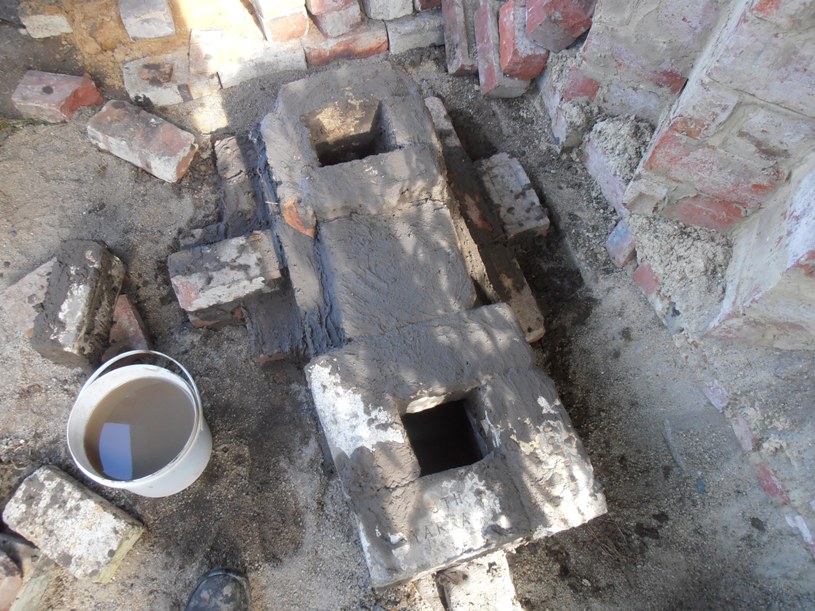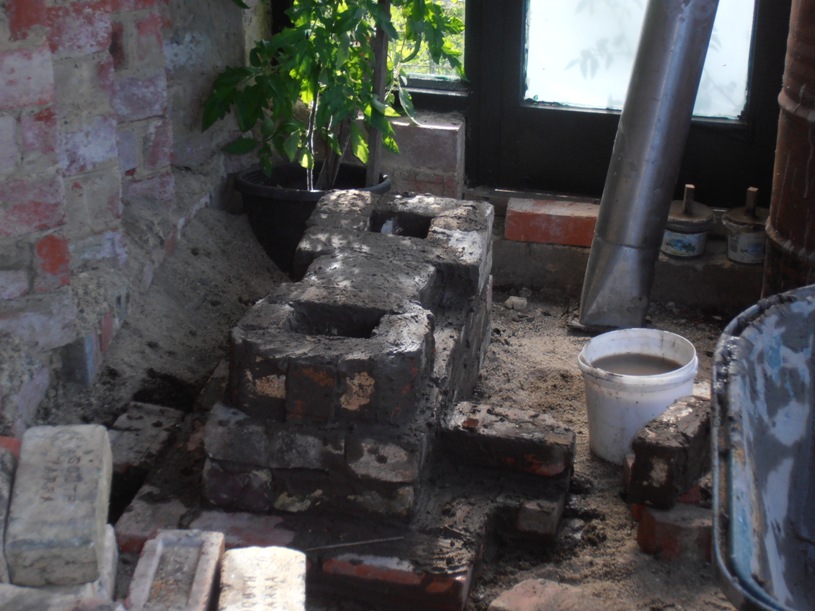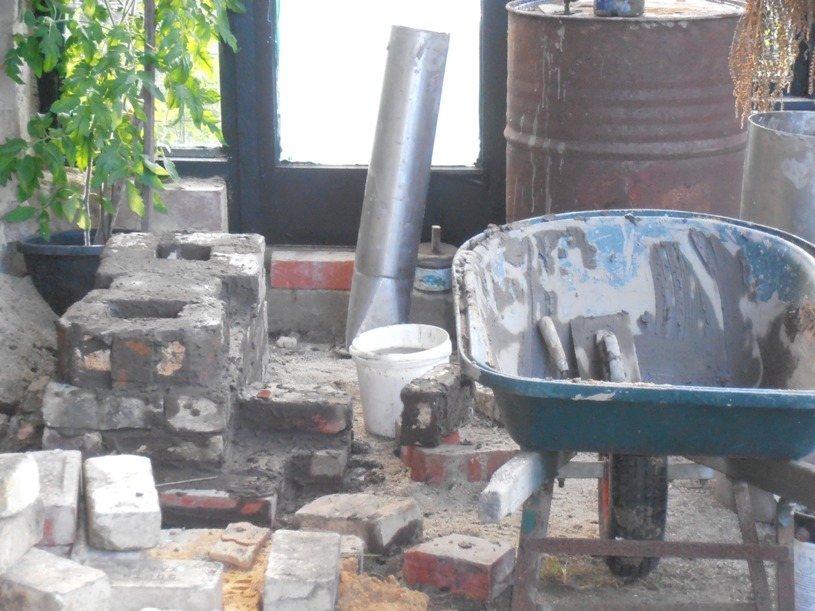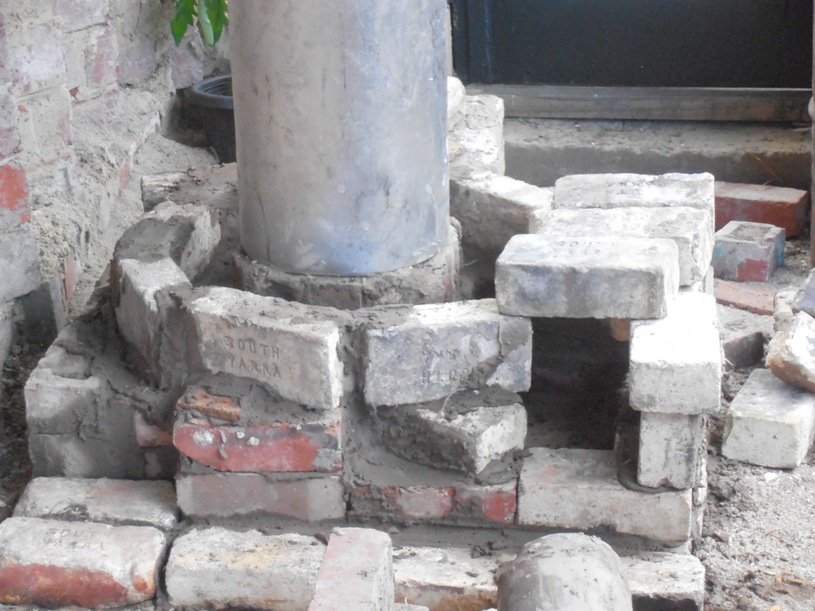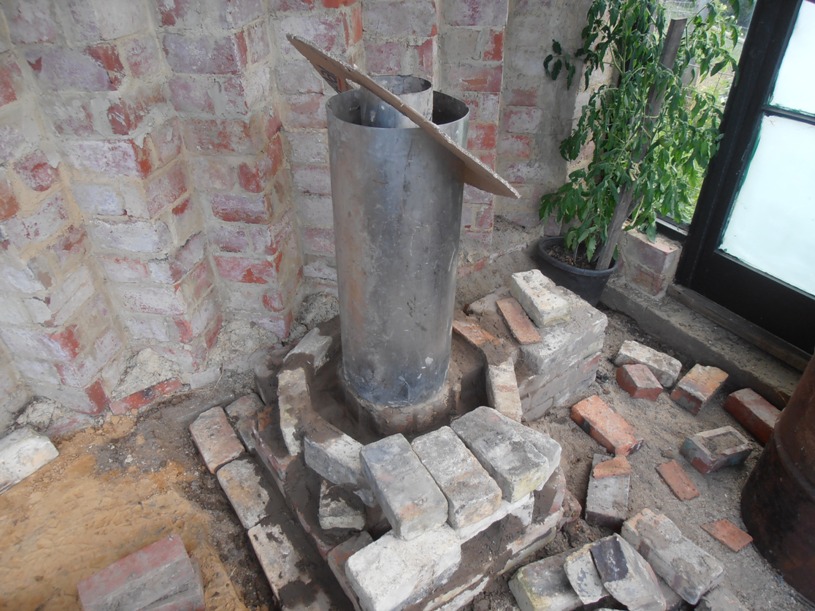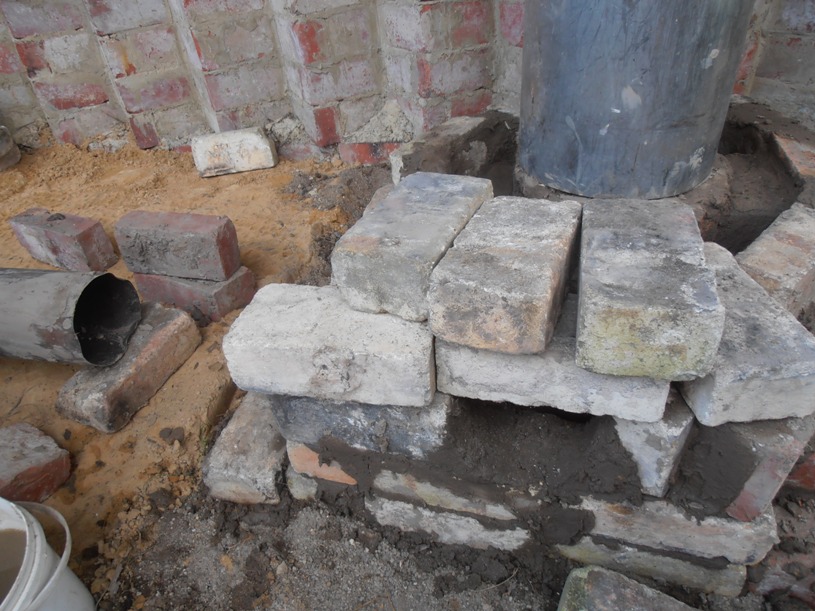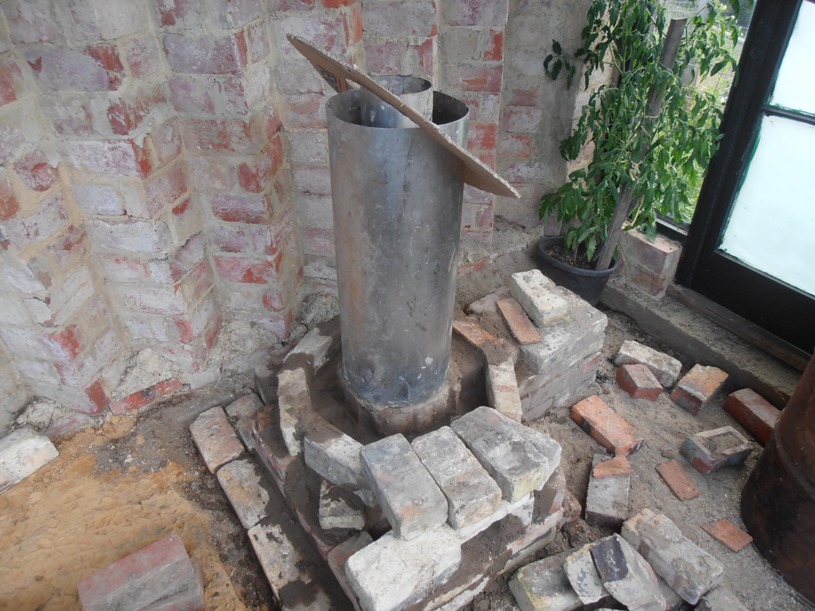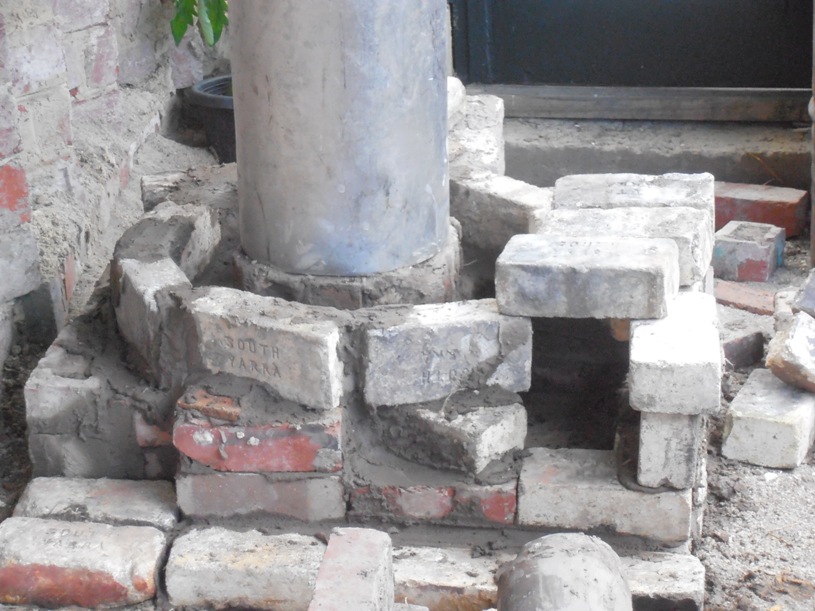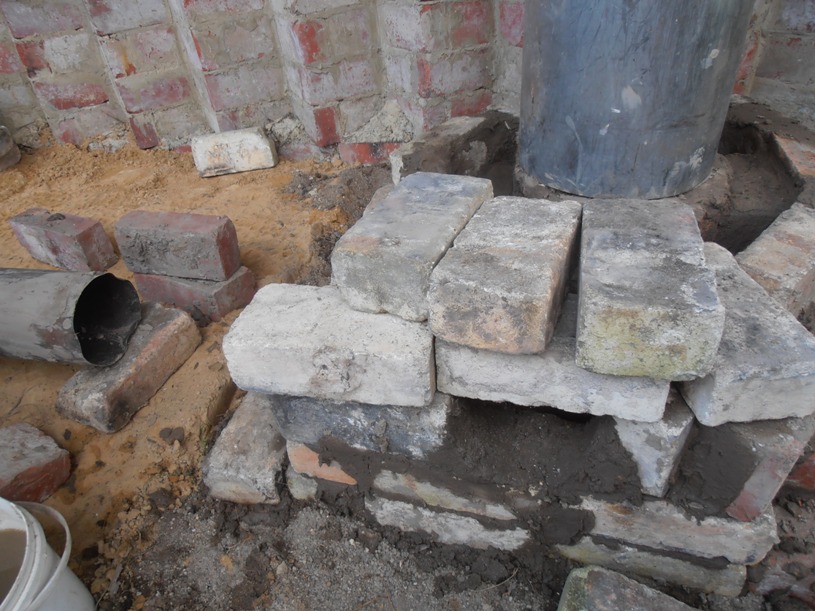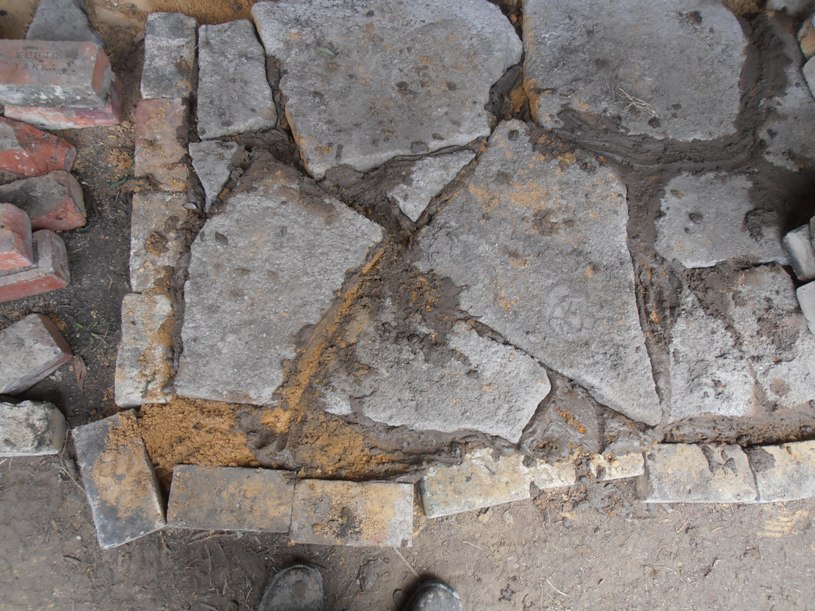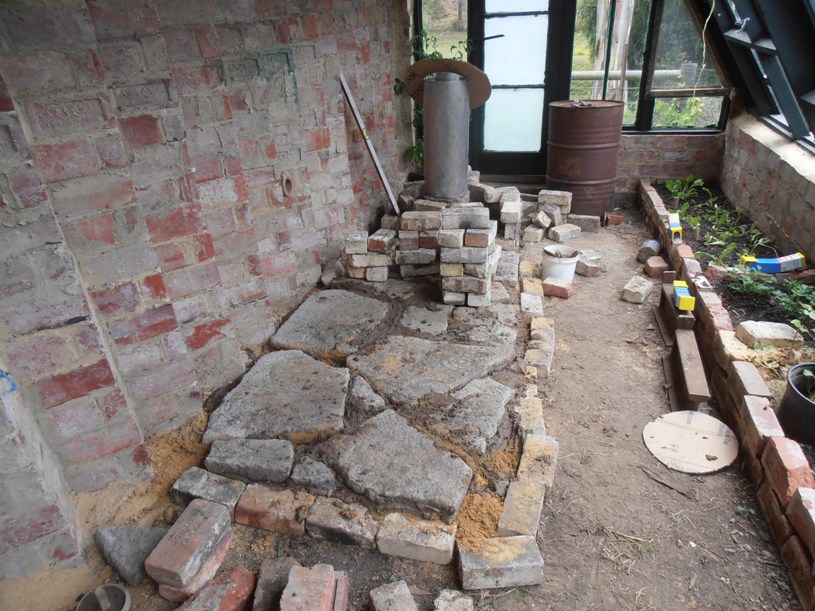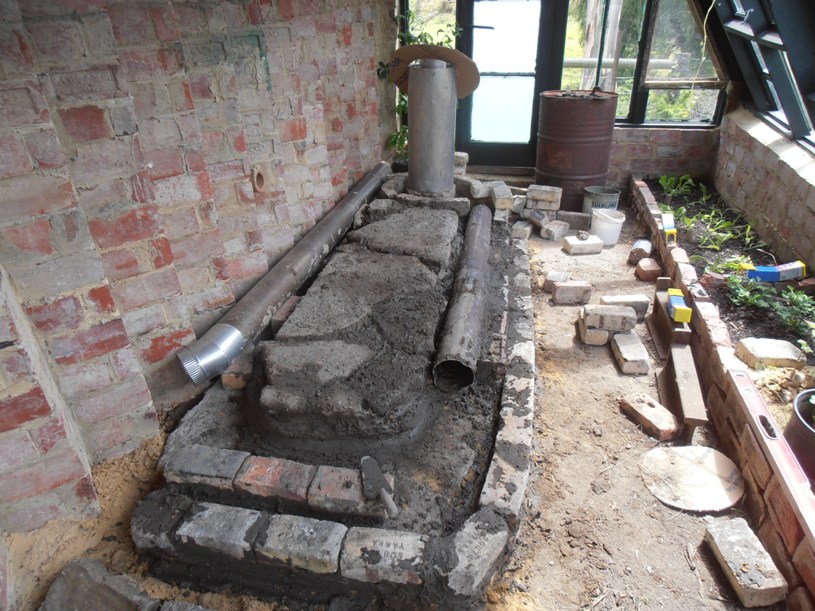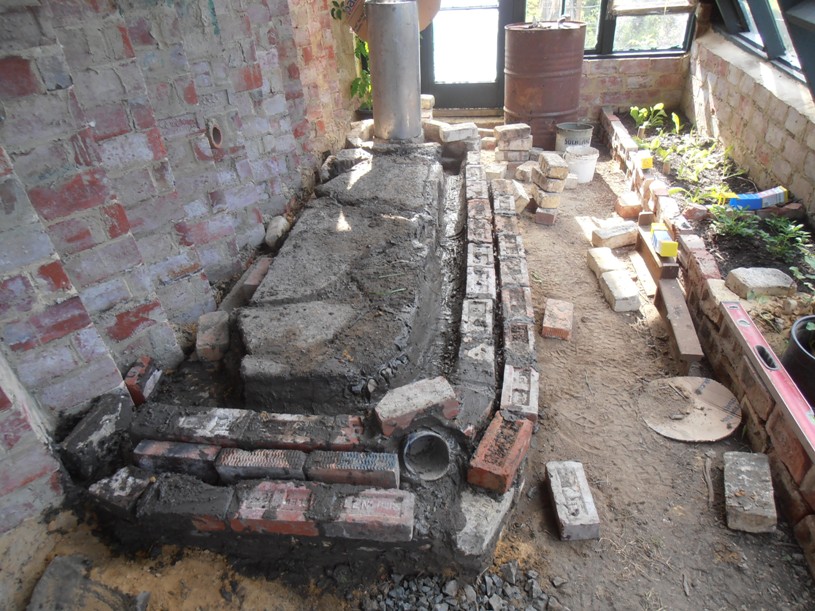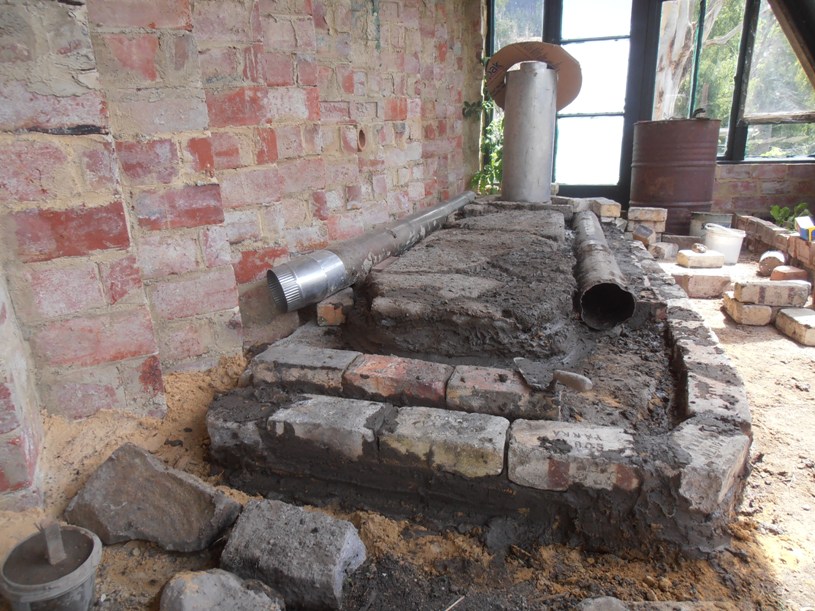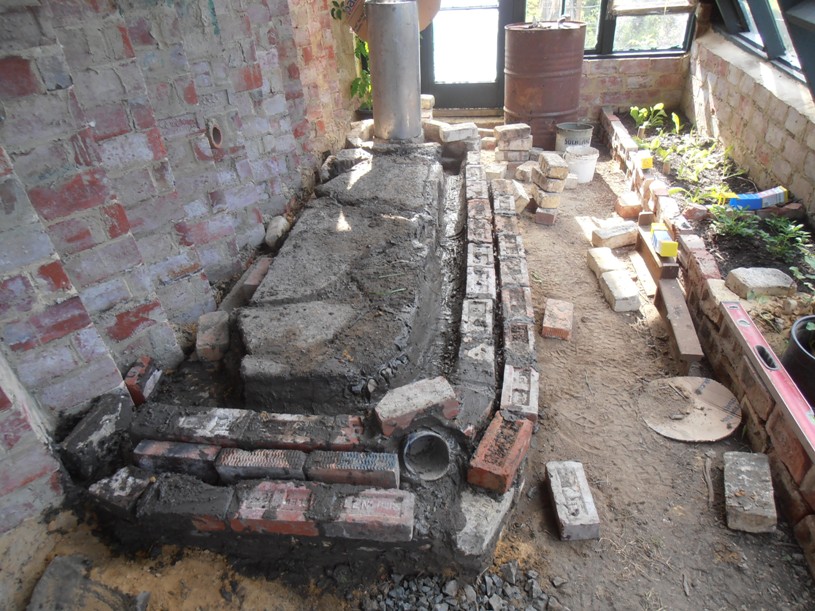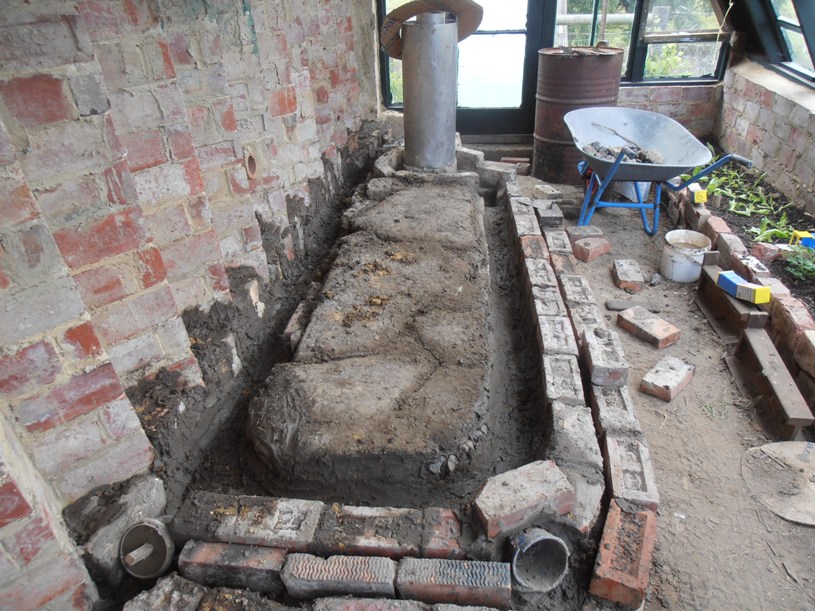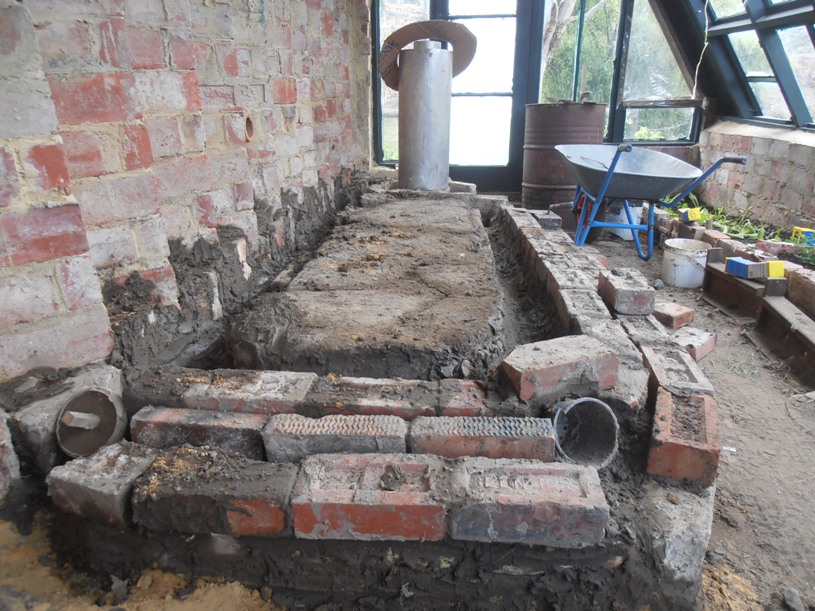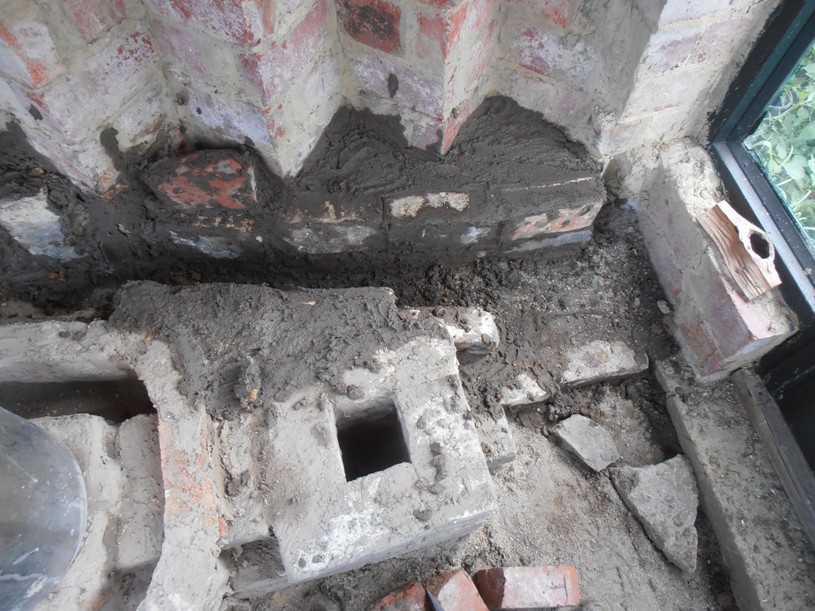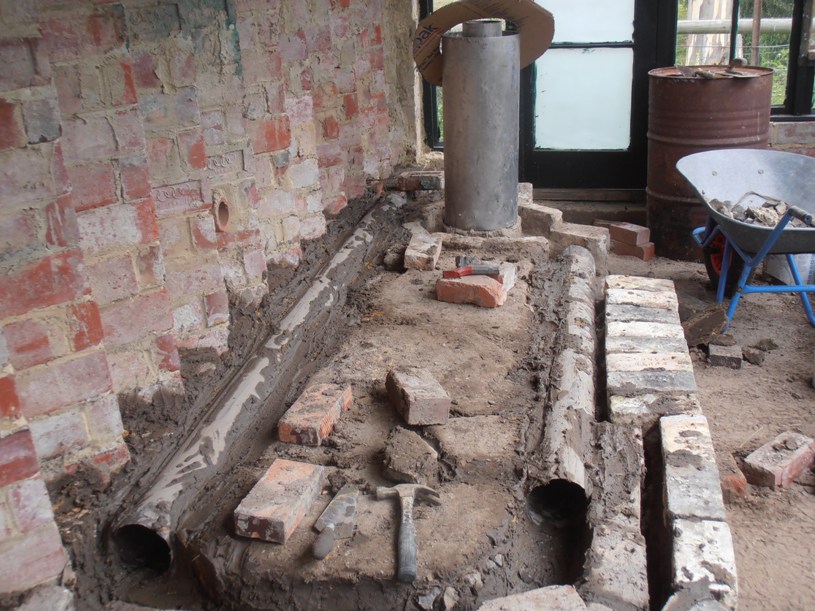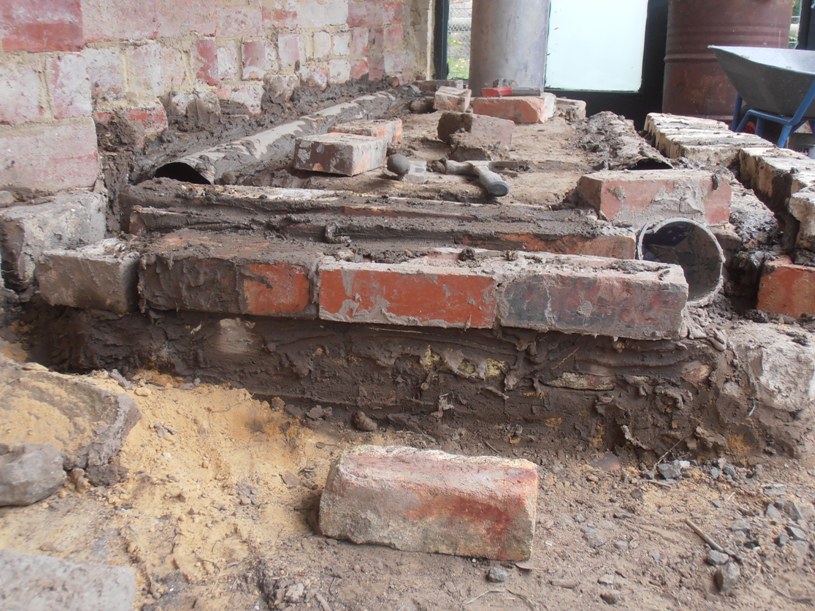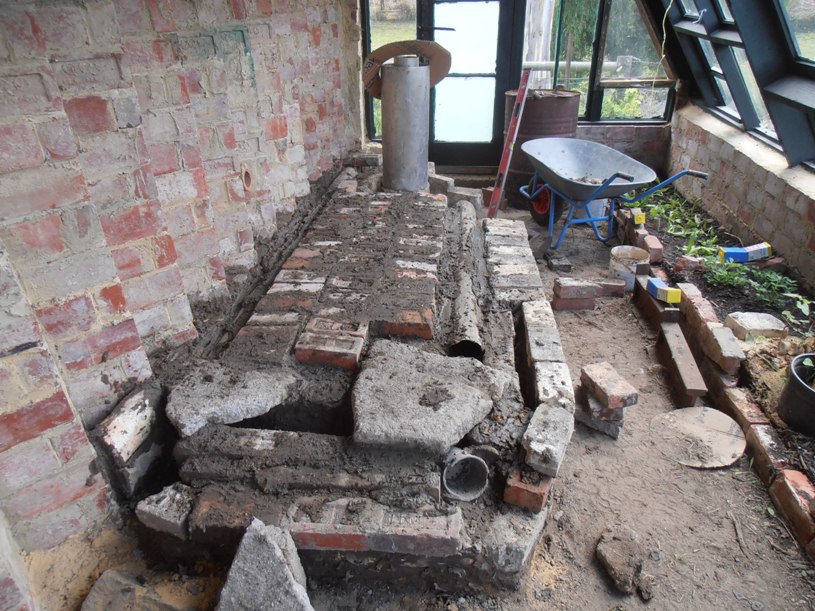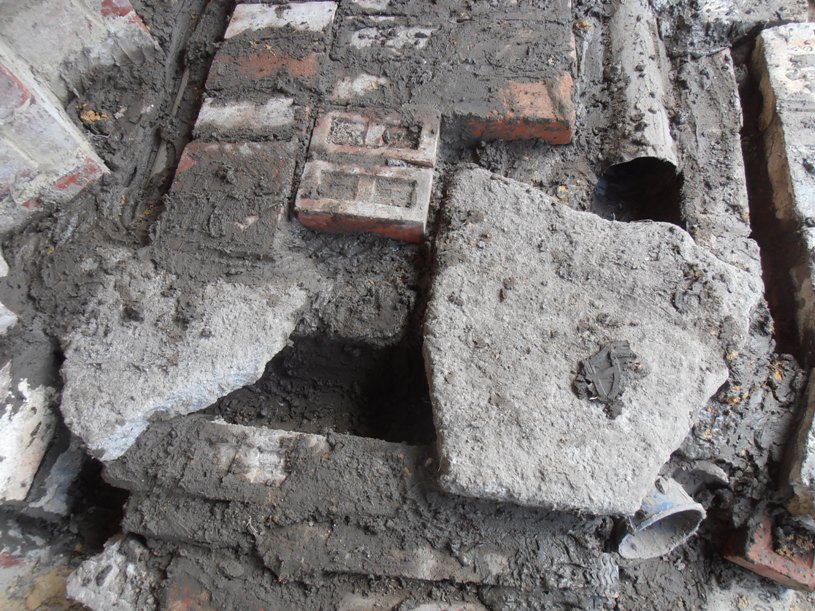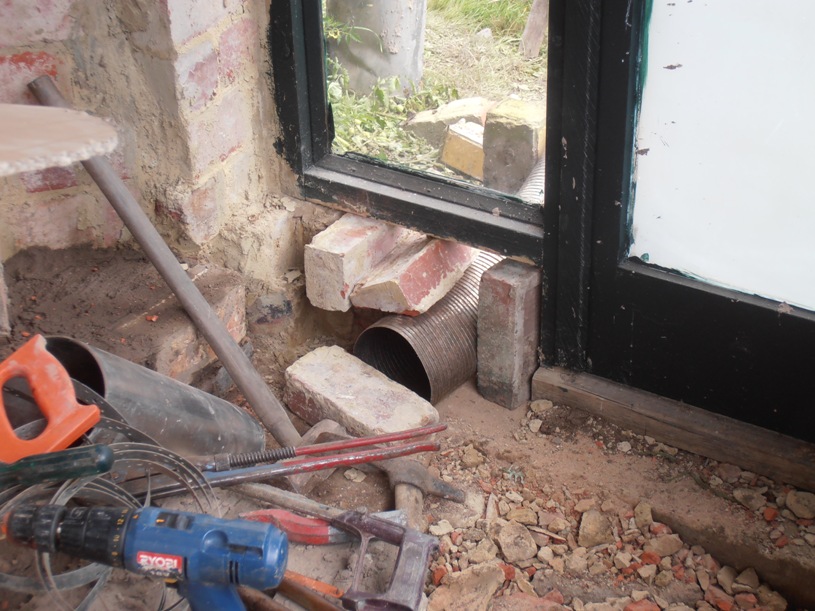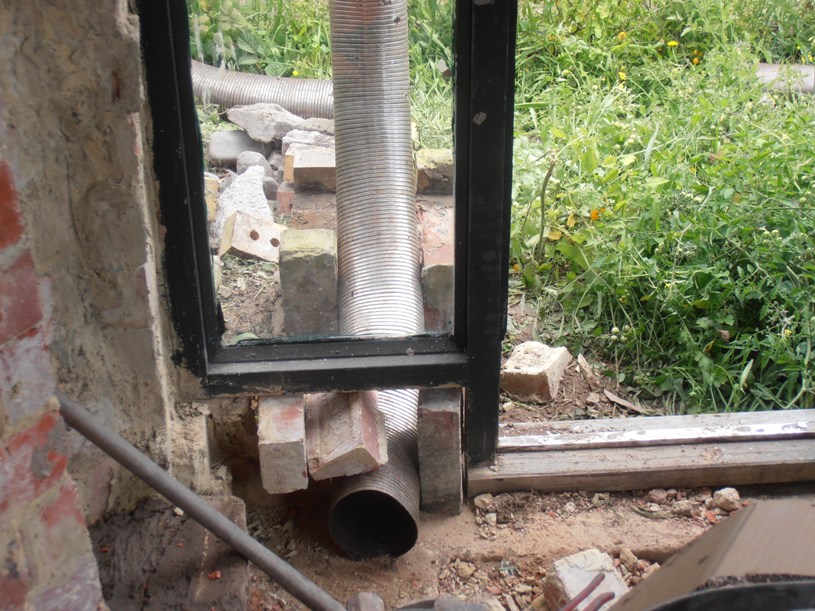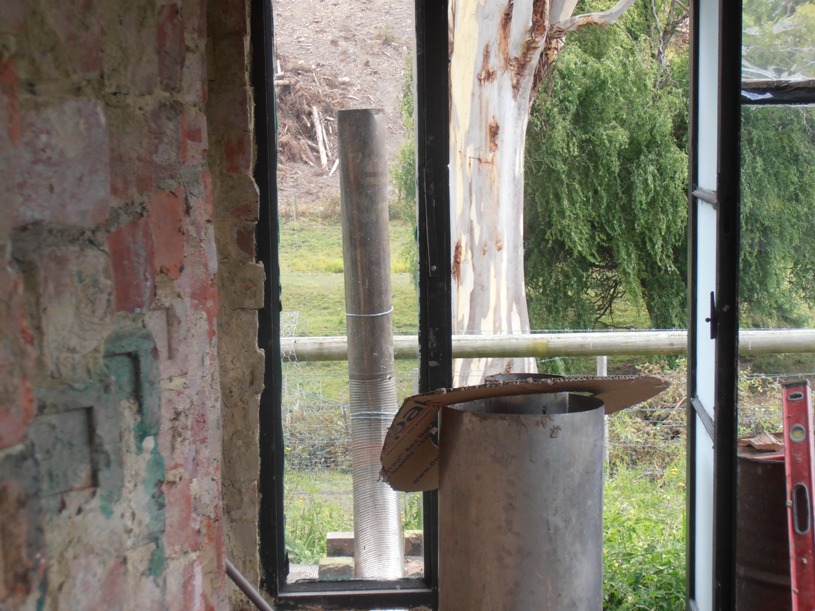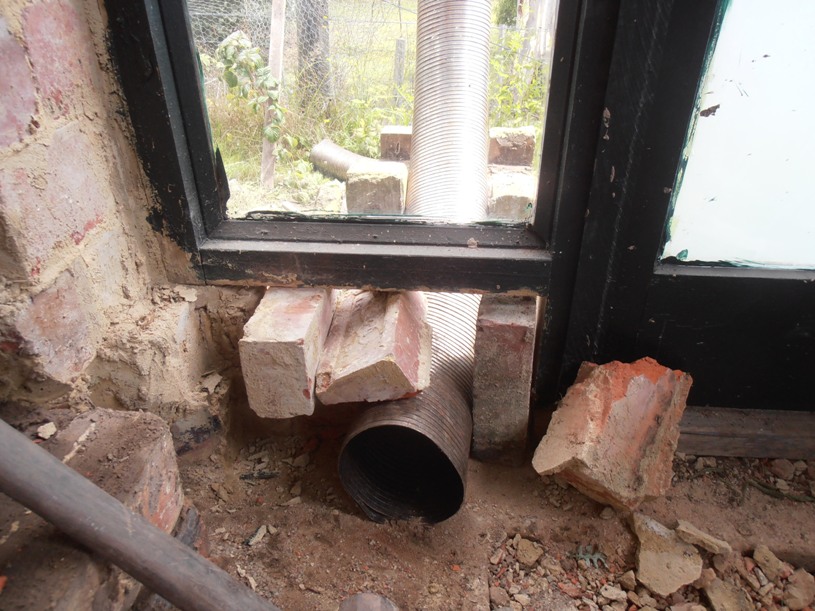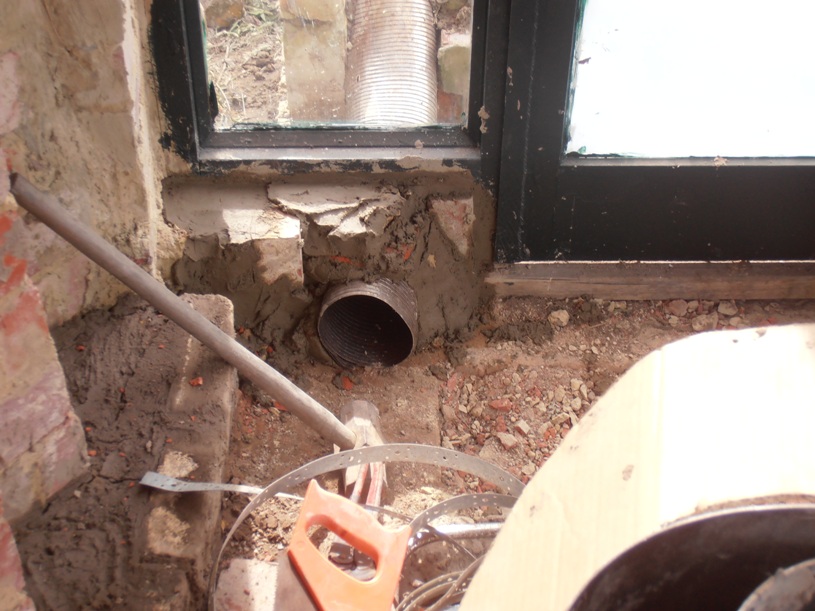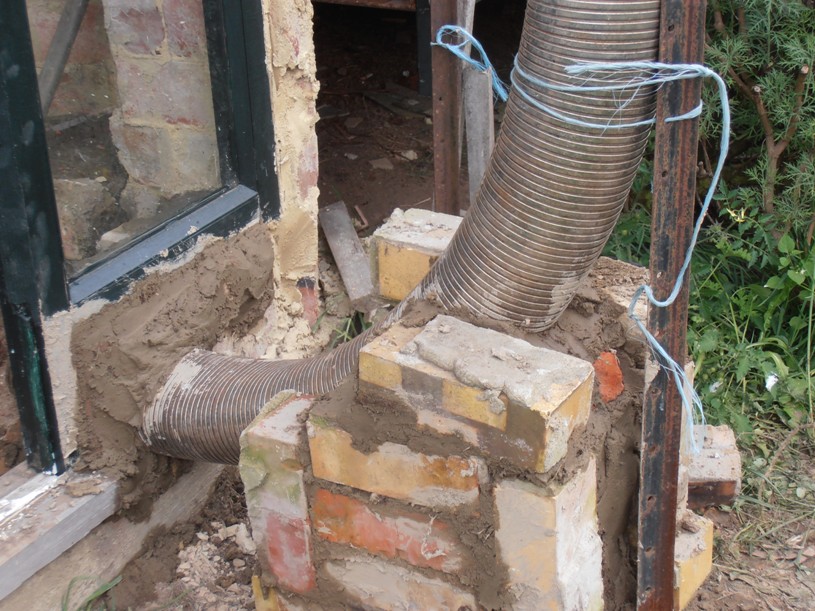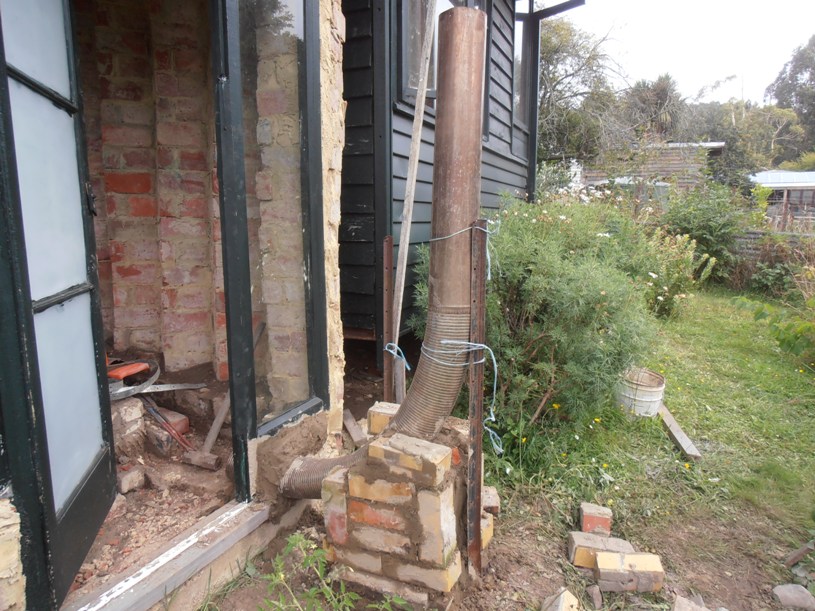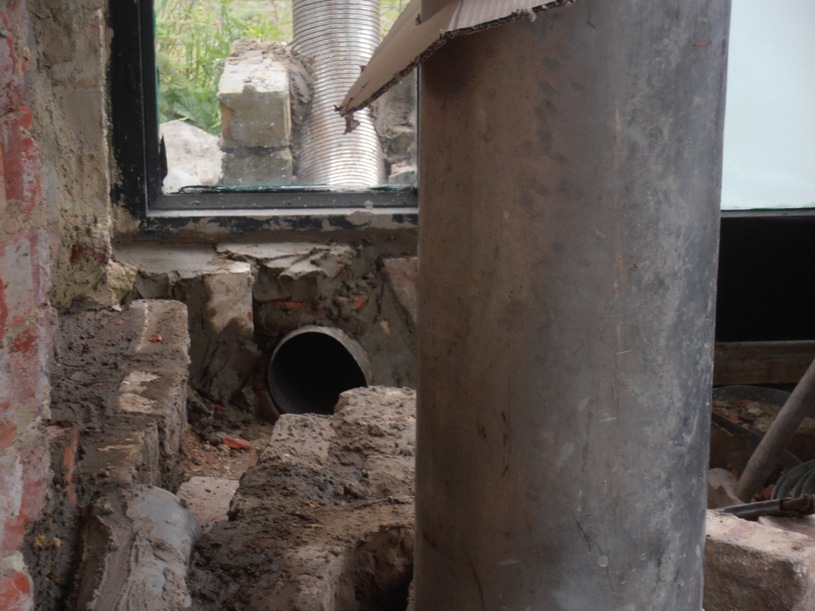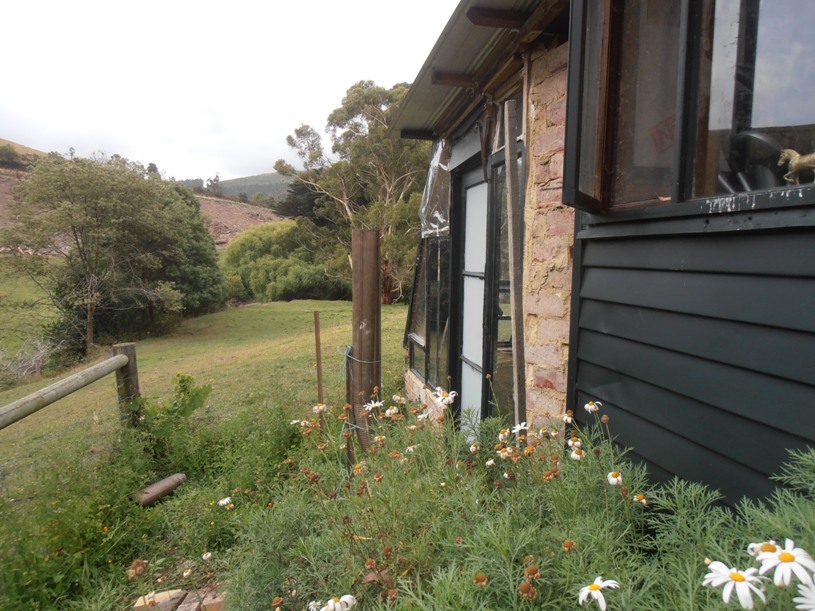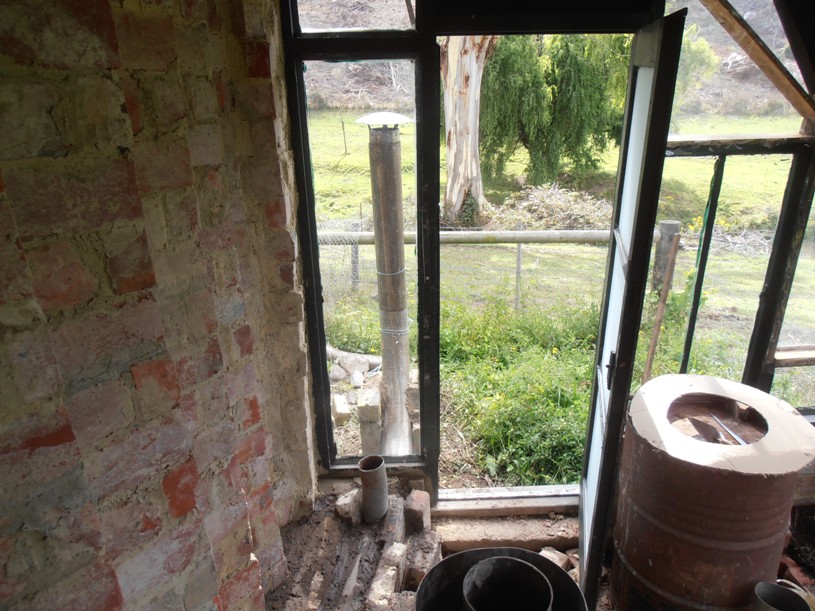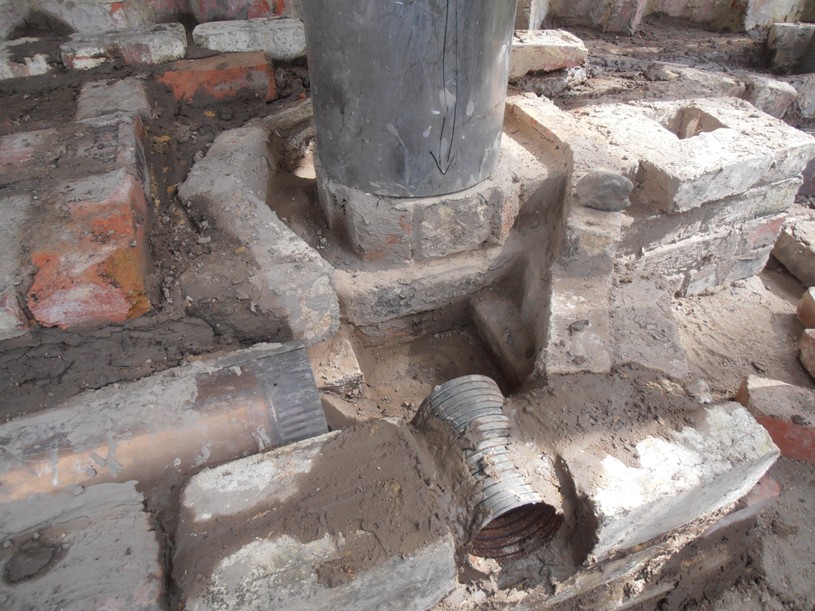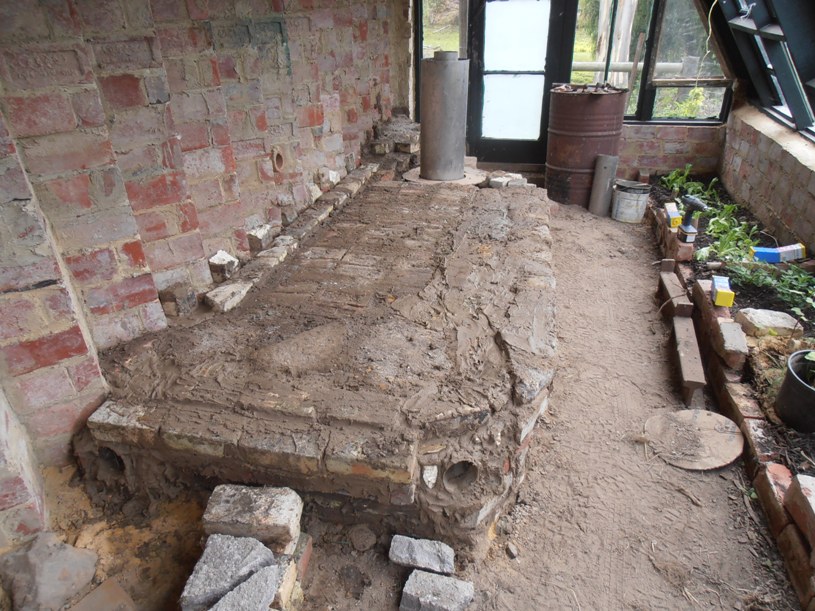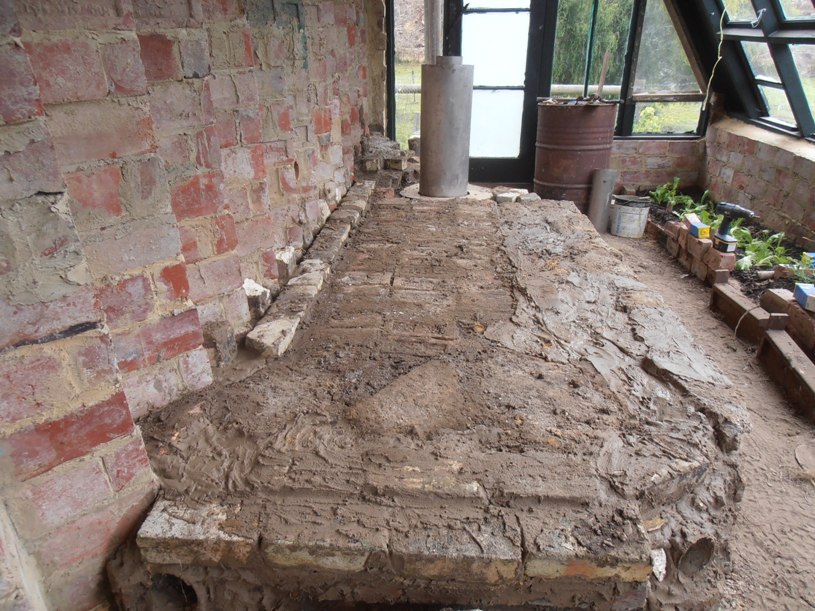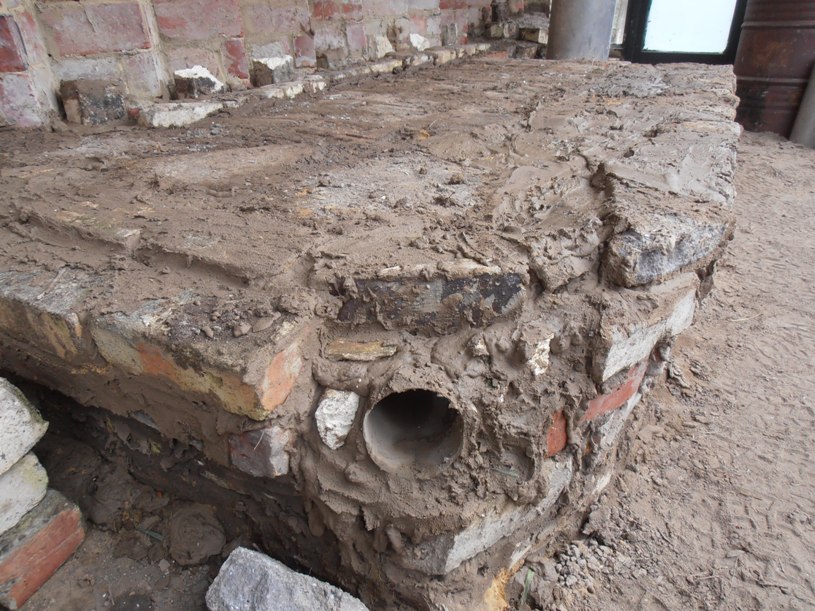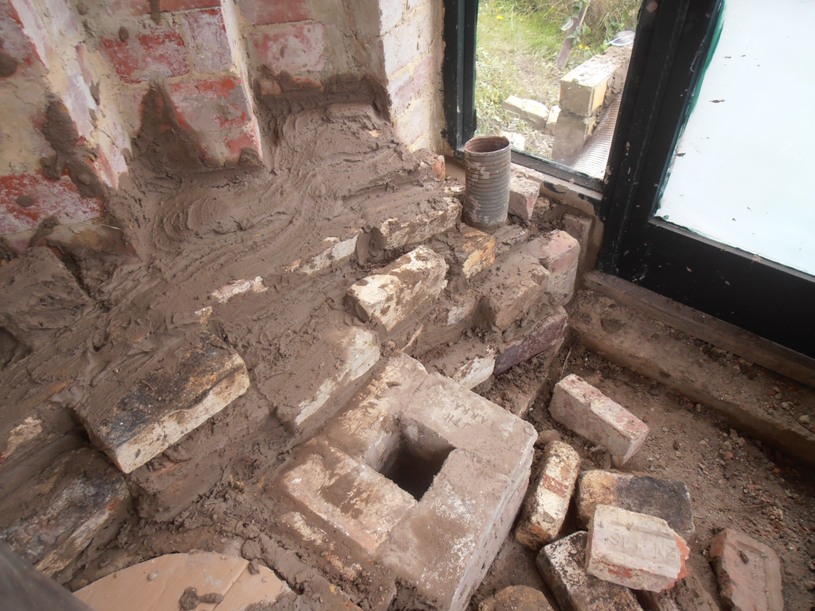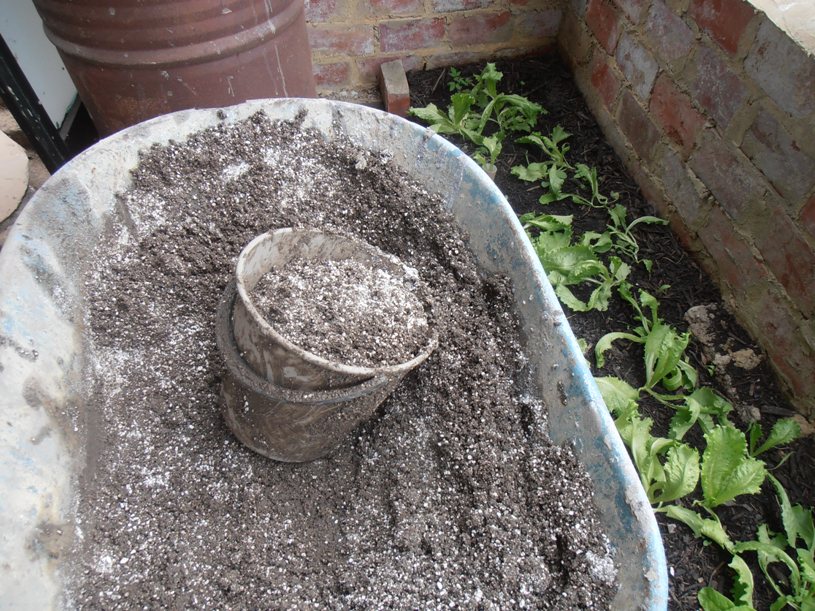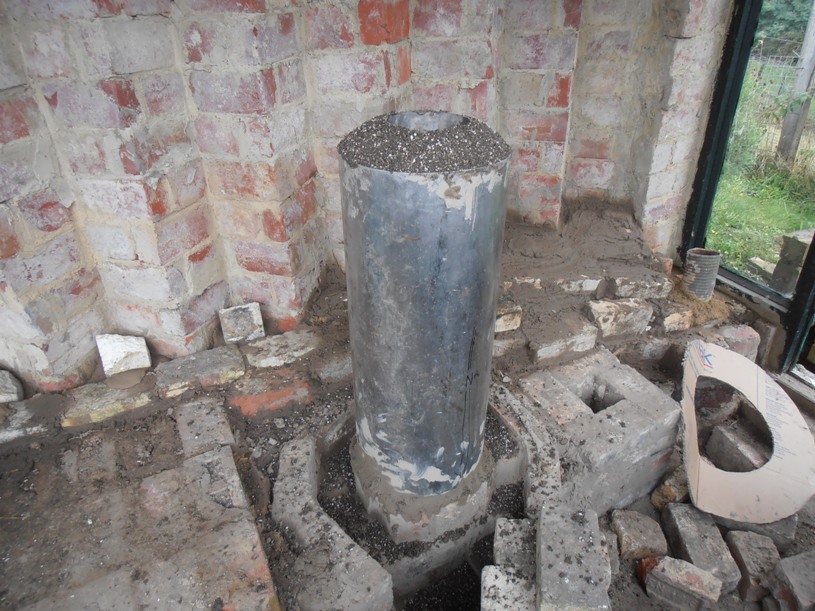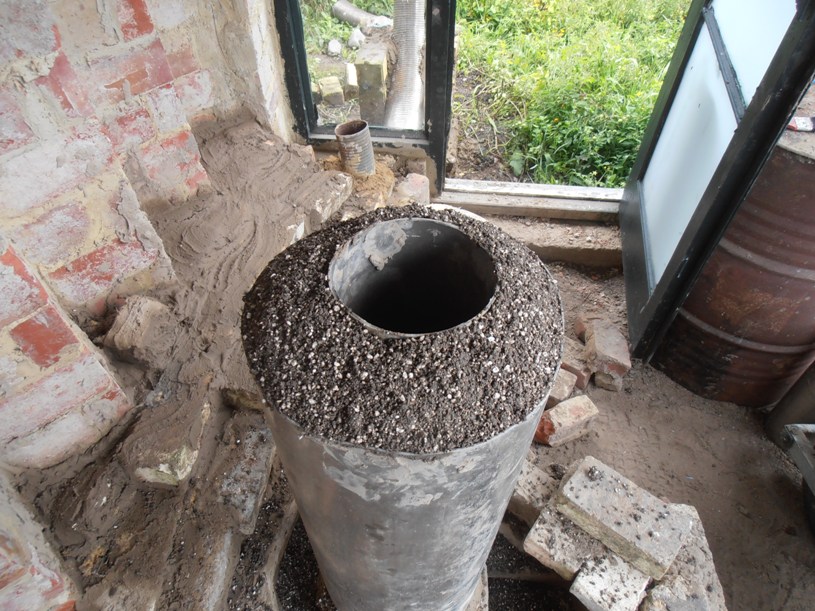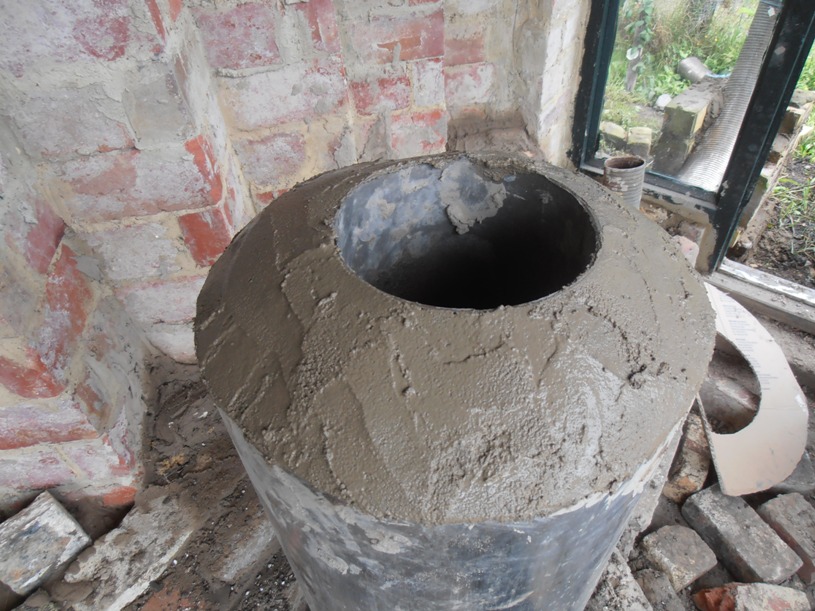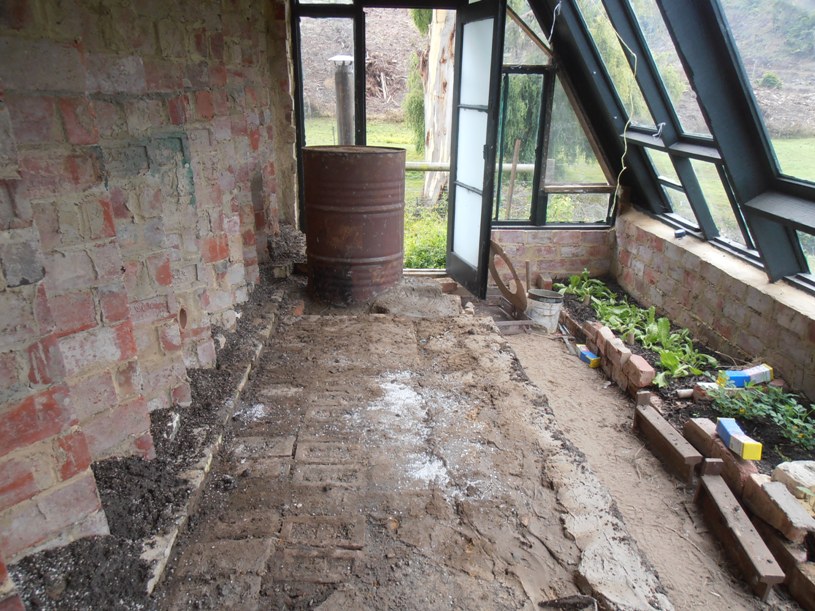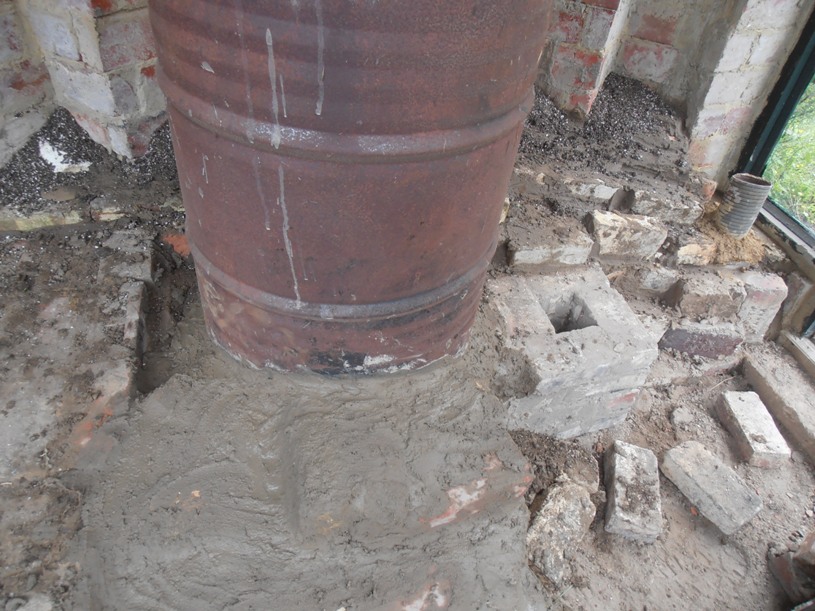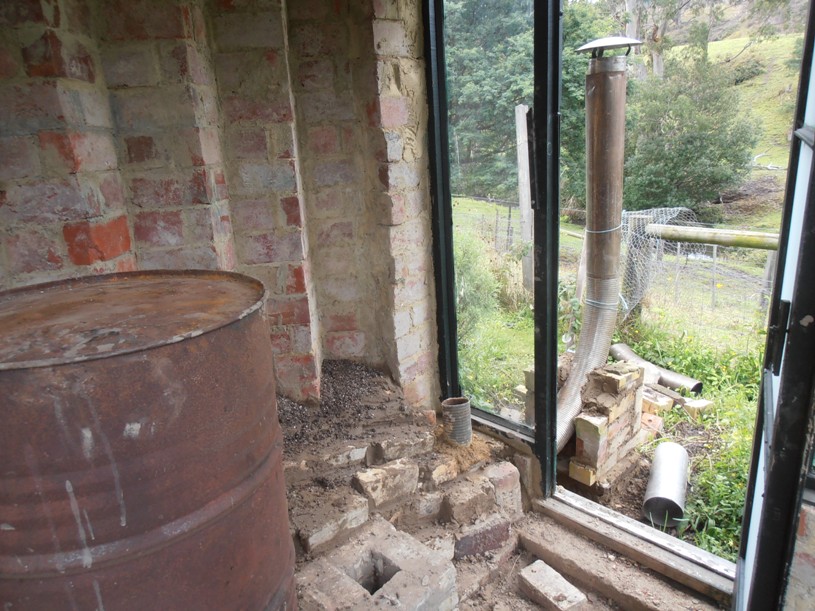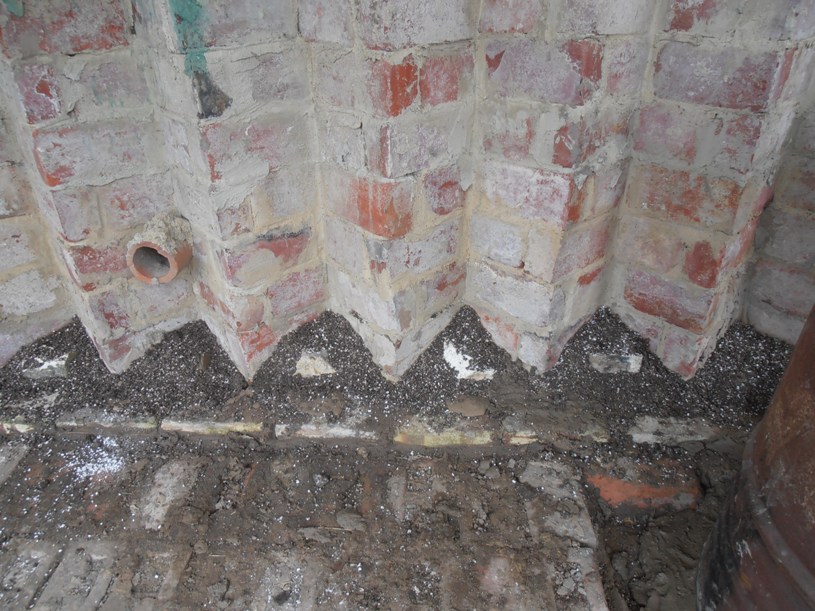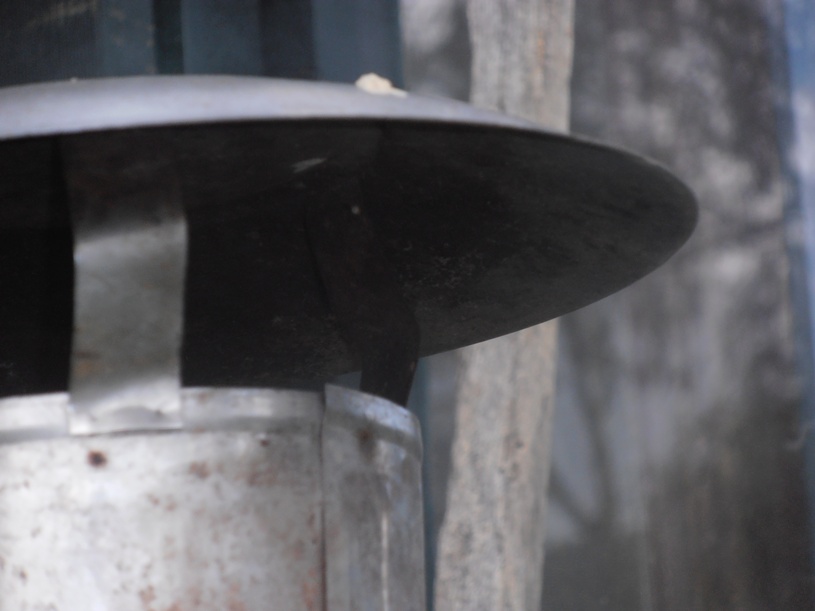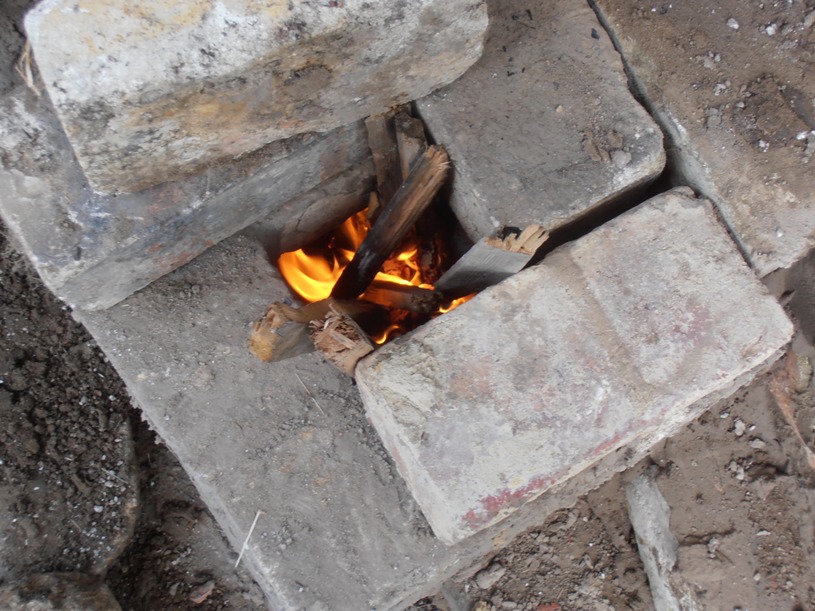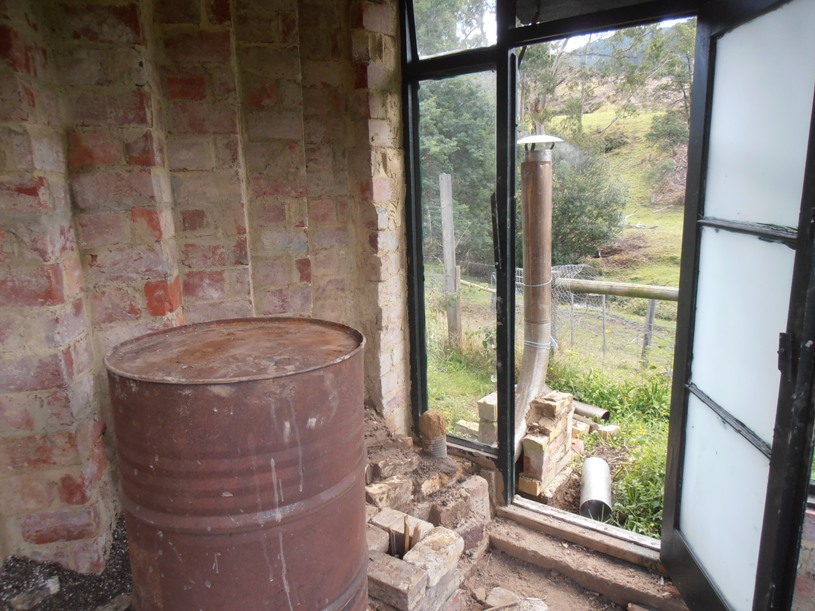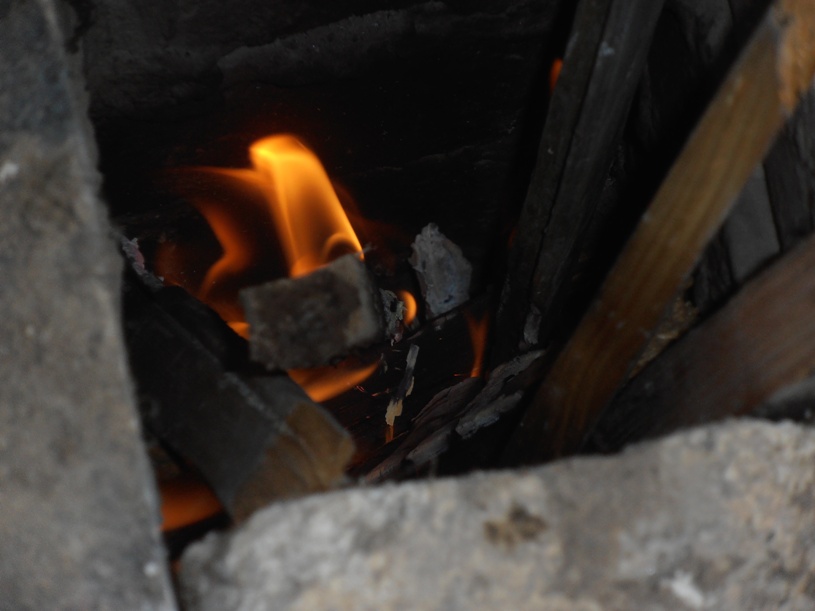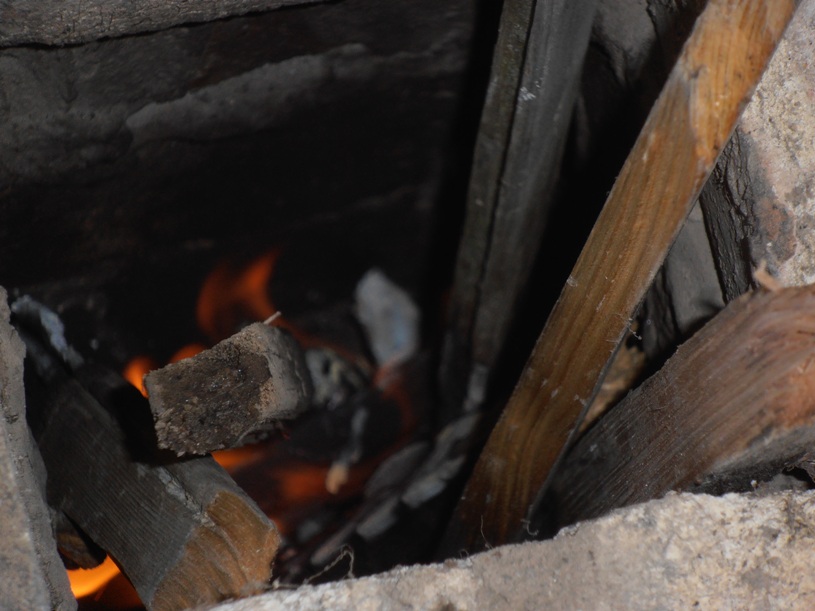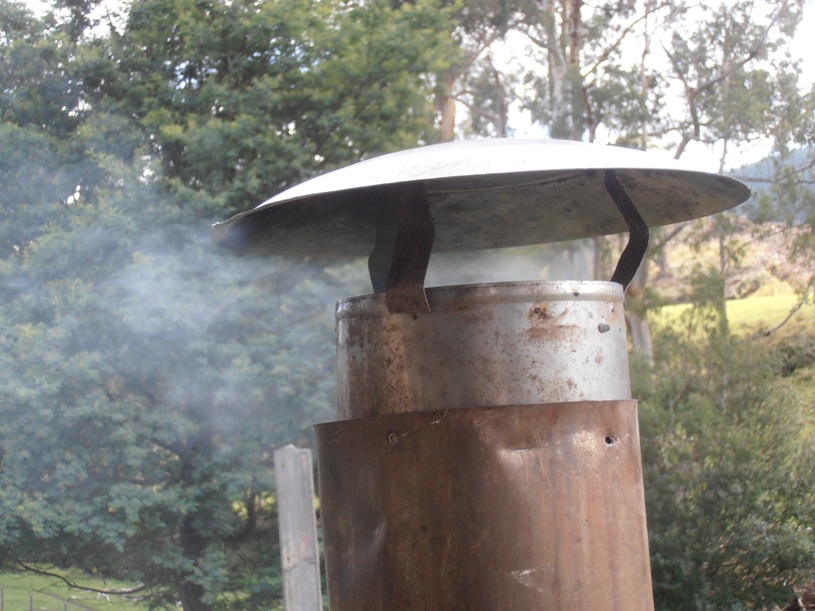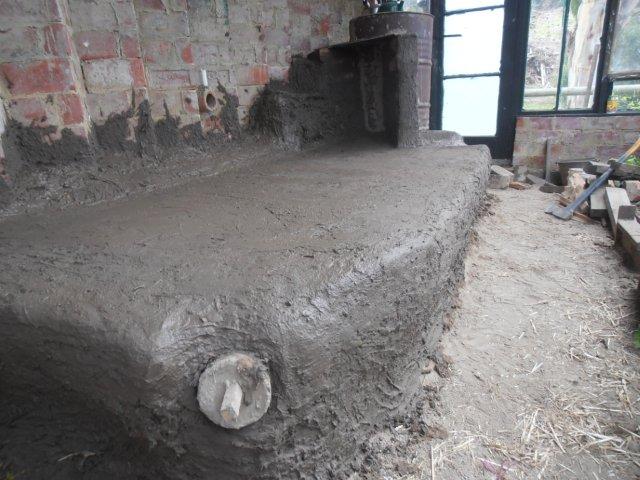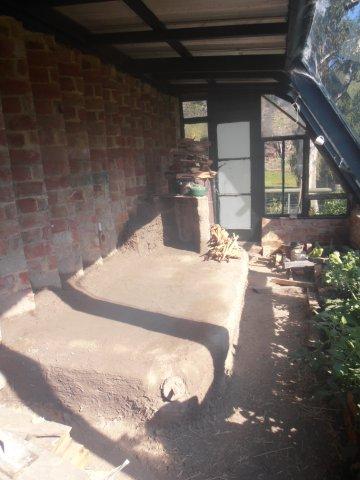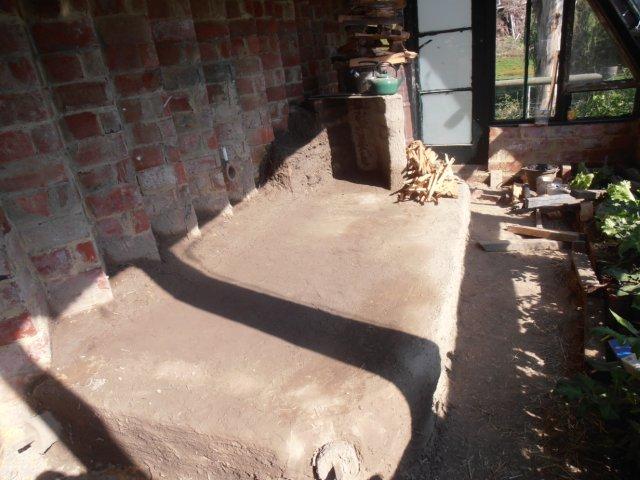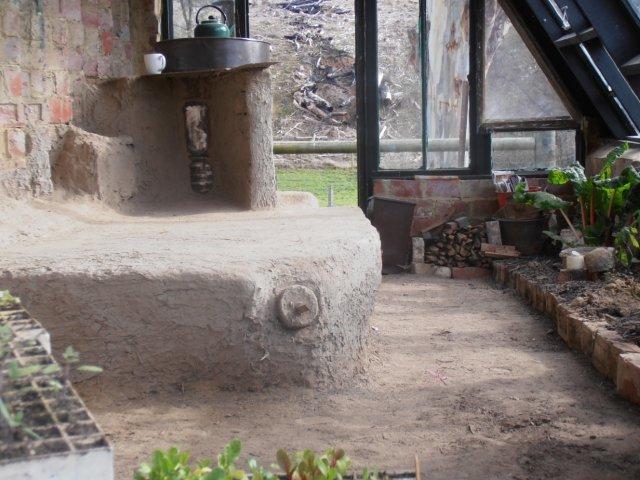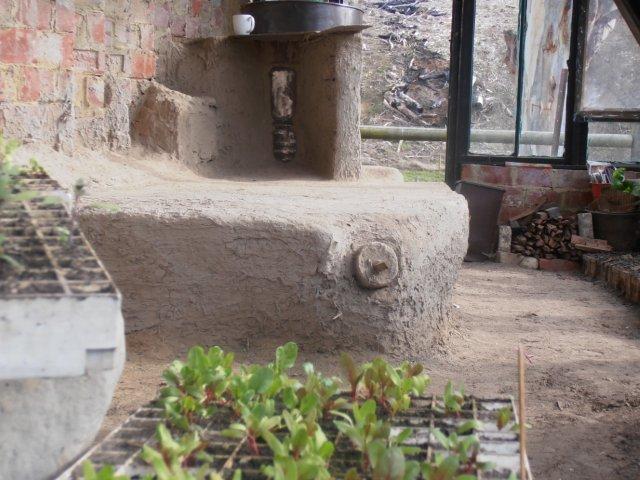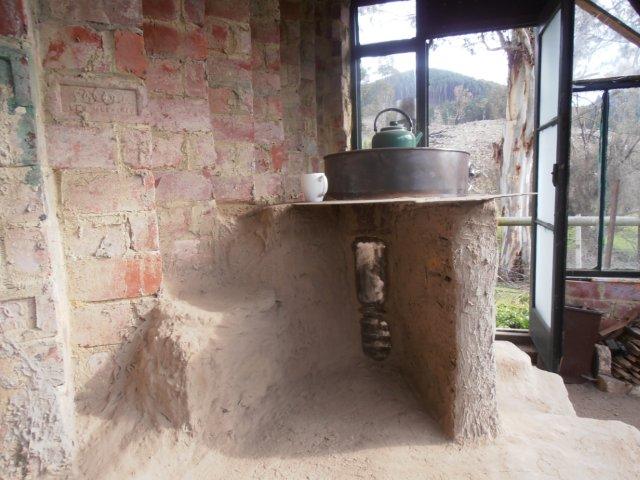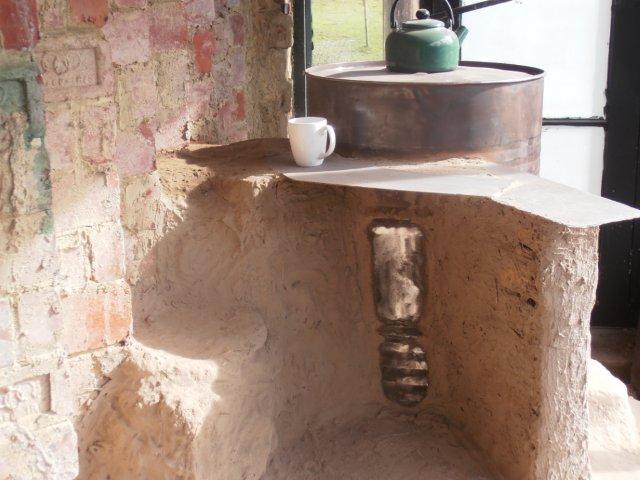 leg warmer!