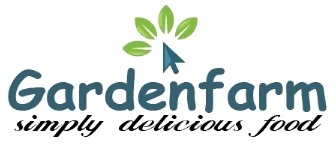 Visitors Book
What the people wrote in the book or
blog
"Delightful place! We'll be back!"
"Great views, juiciest apples and great hosts!!!"
"Perfect for kids and adults!"
'…food was devine!"
"I don't want to go home"
"Food has never tasted so good and sleep is close to heaven!"
"A lovely retreat from the busy world"
"A+++++ Wonderful people, beautiful farm"
"Garden Farm stole my heart"
"Beautiful"
"Relaxful"
"Refreshing"
"Uplifting"
This place is a treasure
Bob and Angie are so friendly
Bob and Angie, the perfect hosts
It is a paradise.
Great place to unwind.
It's our 5th stay and we plan many more
Can we program the roosters for 7.30am next time?
The warmest welcome
Ab Fab views - a slice of little old England.
Best sleep in a long time.
Loved the animals
Heaven on earth
An inspiring place to stay.
Lovely to see the kids running free with the chooks.
I love toby and Farmer Bob with all my heart (from a 5yr old)
This is the coolest farm ever (from a 7yr old)
Wonderful place, wonderful views, wonderful atmosphere but most of all wonderful people.
Loved the fairy toadstools
Very impressed
Bob, you're a lovely personality.
Your organic farm is a great inspiration.
The boys loved the dogs…
The chickens were even kind enough to eat the locusts of our car grill.
We had an awesome time with Bob, Angie, Toby and Digger.
A real experience of "Babe"
Best stay ever!
We'll be back to have another 'wheelbarrow' wine session.
Awesome!!! Thanks bob & Angie for your warm hospitality & Digger A Toby for great entertainment.
Never long enough.
The biggest thankyou for all the close encounters with all the animals and for letting us get involved.
You have made it so cosy and enjoyable.
Lovely atmosphere.
Good interiors.
I wish the world looked like this every day.
Bob and Angie are the most hospitable people.
Tranquil and relaxed.
Homely environment.
Angie you're great.
'Serenity' at its BEST' Thank you Bob and Angie.
A real 'Getaway'
Wonderful wildlife, outstanding landscape.
We loved the farm the trees and birds; We loved the peace and quiet. 
The chooks the ducks the geese the grog, but mos of all we loved digger the dog.
Lovely environment, playful dogs, incredibly helpful host.
Amazing property!
Loved the tomatoes! Eggs were fantastic too!
Loved the new cottage, we'll be back
Beware of slippery rocks at river
I don't even know what day it is because I am so relaxed.
We loved exploring your back garden.
510/10 is how much fun I had. Thanks Farmer Bob and Angie.
There were some cold days but Bob and Angie warmed me and my heart.
As usual, it is never long enough.
Bob and Angie are not only interesting, but outstanding hosts.
We are from China. This place is very different from our living area. It is a wonderful experience for us.
We all loved it.
         

|

|